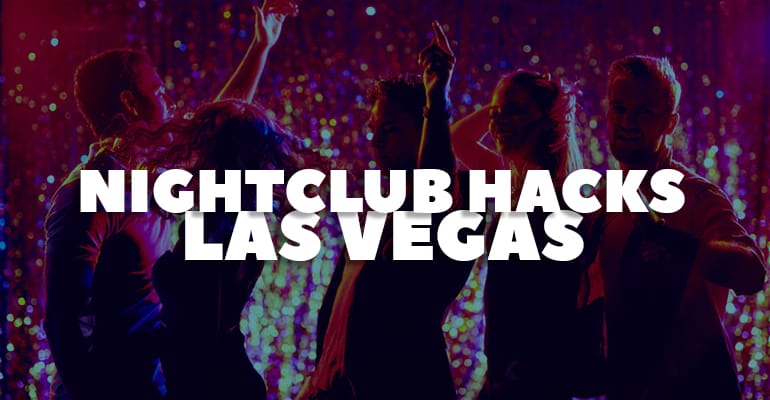 It's your first time visiting a Las Vegas nightclub. Your friends may have given you some pro-tips before you left, but odds are they don't know everything. To get access to Vegas' best kept secrets you need a professional partier that goes out every night. Someone who's crazy enough to pop bottles at Vegas nightclubs several times a week for multiple years.
Lucky for you, I've done that. In addition, I also interviewed a few club hosts and promoters that work at these clubs everyday to give you the most up to date advice. In the process I found a number of club hacks that not only will save you money, but also maximize your Vegas experience. Here are the best of 'em…
1. Anyone Can Get On The Guest List
If you know anything about Vegas clubs, you probably have heard about the guest list. What not everyone knows is that anybody (guy or girl) can get on it. When you use the guest list you get free entry into the club.
You don't have to be a celebrity or super model to get your name on the list. In fact, you can even sign up for free online. The only thing that you must keep in mind when using the guest list are a few minimal requirements:
Women get free entry at every club.
Men are required to have an even ratio of women in their group (or a greater number of women than men) to get free entry at most clubs.
Some clubs allow men free entry without ratio requirements.
You must get to the club early.
I addition to getting free entry at every club, women also get free drink tickets at a number of nightclubs. Just be aware that all guests lists have a cutoff time. For nightclubs this is around 12:30 am. For this reason it is important that you get in line by 10:30 pm at the latest. On busy nights (weekends) in even makes sense to get in line by 10:00 pm to ensure that you get in.
2. Most Nightclubs Have a "Girl Guy"
What is a "girl guy?" A girl guy is a host that works at the club. His main job is to go around the club and find party companions for you and your friends (sort of like a matchmaker). For groups of guys, this is the easiest way to meet women in Las Vegas. There is only one caveat…
The girl guy is only available if you have a bottle service table. To enlist the help of the girl guy, you must be spending around $3,000+ on bottle service. This may sound expensive but if you have a group of 10 or more friends, it's actually really affordable. If you want to party like a VIP, this is the only way to go!
3. Bottle Service Is Cheaper During The Week
Since we're already on the topic of bottle service, the best deals are available during the week (Sunday – Thursday). Bottle service is by no means a requirement, as you can get into clubs for free on the guest list. But, if you do decide to go the bottle service route, you'll save a ton of money by getting a table on a week day.
Everyone comes to Vegas on a Friday or Saturday, but if you extend your trip a day earlier or a day later, you can find some serious bargains. The clubs are slightly less busy (by Vegas standards), on those days and you can get the same tables that cost thousands of dollars on the weekend for a steep discount. You can learn more about Vegas bottle service here.
4. The Headline DJ Doesn't Come On Until 1:30 AM
This one is not really a club hack, but it's important information. When most people attend a Vegas club they expect the main DJ to be performing from the time they walk in, to the the time they leave. This is never the case.
It's understandable why you may think that. If Omnia is promoting a show for Calvin Harris, you would think he would be on the whole time. In reality the main DJ only performs for 2 hours (2.5 hours if you're lucky).
As someone who has spent thousand of hours in these clubs, I can tell you the DJ rarely comes on before 1:15 am. The house DJ (or warm up DJ) will be performing until then. Keep that in mind when you're wondering where the heck the headliner is.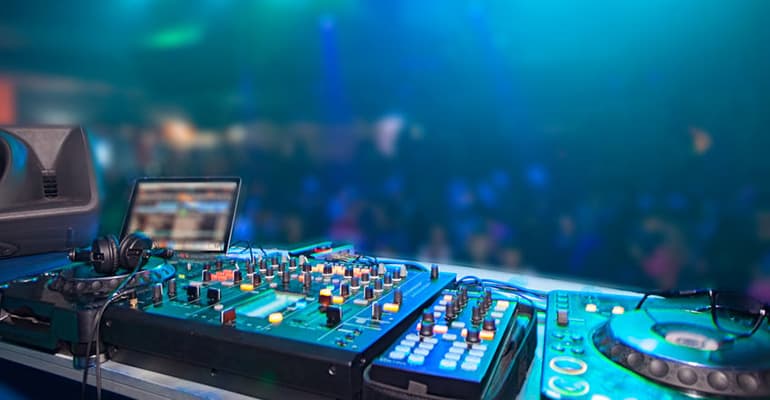 5. Vegas Gentlemen's Clubs Offer Free Limos
Cover charges at Gentlemen's clubs usually run $20-$30 a person. But, you can completely avoid that by taking advantage of specials offered by the club.
Many Vegas clubs have a special where they pick you up in free limo and bring you directly to the club (plus you don't pay cover). The only thing you must do is pre-order 2 drinks (which is about $40) when you walk in the door. The cashier will hand you two drink tickets, then send you in to enjoy the club.
This promotion may seem too good to be true, but a lot of Gentlemen's clubs offer it. I have personally used it a number of times and have been happy with the results. You can get access these packages online, or through a promoter that works for the club.
(Just be careful if you use a promoter. You should never be paying for these deals in advance! You should only be paying the cashier inside of the club once you arrive. There are a lot of fake club promoters that walk the Vegas strip at night.)
6. Nightclub Bathroom Attendants Have Everything!
Have you every forgot to bring something with you when you went out? Maybe you need a phone charger, a lighter, some cologne, gum, breath mints, or a condom. Maybe your feet hurt from your heels and you need some emergency flats. Well, Vegas bathroom attendants have you covered!
If you're ever in need of any of these items (or anything else), check with the bathroom attendants. They are extremely helpful and are legitimate life savers. Just remember to tip if you take anything.
7. You Can Get Free or "Comp" Bottle Service
On slow nights, nightclubs give out unsold tables for free. With it, they usually include one or two free bottles. Clubs do this for a few reasons. One being, a large number of unsold table looks really bad. And two, free bottle service is a great way to entice someone to come to your club.
Now these "comp tables" are only available to groups of all women. It's good for business if a club is filled with a bunch of hot girls. It encourages groups of men to buy bottle service to get access to these women.
Unlike the guest list, you can't sign up for a comp table online. You must go through a host or promoter. They are more selective with who gets a comp table since supplies are limited. If you're trying to score a free table I wrote a guide on how to go about finding a promoter and getting comp bottle service here.
8. You Can Gamble Inside Some Nightclubs
There are two nightclubs in Las Vegas that have gaming areas inside of the club. This adds an additional layer of things to do while attending a club. This is perfect for the downtime you may have in between your arrival and the time DJ actually gets on stage.
You'd be surprised how little free time you have while on vacation in Las Vegas, especially if you're only staying for the weekend. XS Nightclub and EBC at Night allow you to satisfy your gambling interest while you party. They have black jack and craps tables conveniently located inside the club.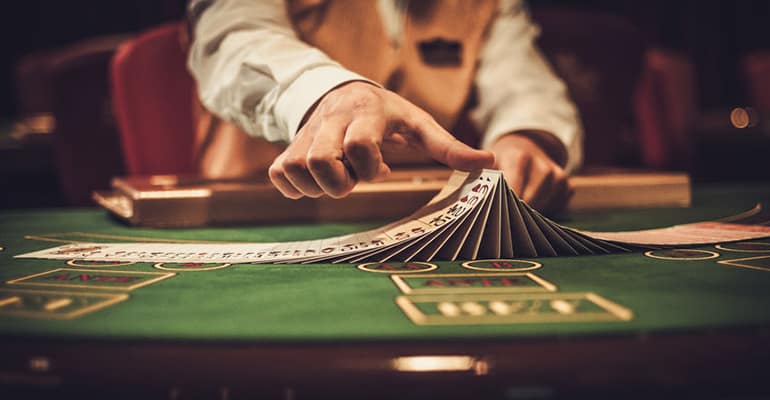 9. Some Clubs Offer Open Bar Or Free Drink Tickets
There are a couple of nightclubs that have an open bar or hand out free drink tickets on less busy nights. This is mostly for women but I have seen some clubs give out drink tickets to men too. For example, if you attend Light Nightclub on a Wednesday both men and women are likely to get free drink tickets.
However, these perks are only available to guests that enter the club on the guest list. If you purchase a ticket you won't be given drink tickets.
A few nightclubs like Tao and Marquee also have open bars available to women. Marquee does this on Monday and Tao does it on Thursday. But, you must get to the club early since the open bars usually only last for an hour or so. Lavo Party Brunch is another club that hosts an open bar.
10. Tipping Doesn't Get You Into The Club Faster
Save your money! This isn't really a tip, but more of a debunking of an old Vegas myth. If you read an old Yelp forum, you may come across someone saying that they slipped the doorman a $20 bill and skipped the line. That may have worked in the 80's, but not today.
There is no one "doorman" who decides if you get in or not. Every nightclub has 3 separate lines: general admission, guest list, and bottle service. The general admission line is for buying a ticket, and the bottle service line is where you check in if you have a table reservation. If you signed up for the guest list (which is already free) you'll be checked in at the third line.
There is no spot where you can tip your way inside. If you want to pay to get in just buy a ticket, which leads me into my next tip…
11. The Fastest Way Into A Club: General Admission
This may seem counter intuitive but general admission lines are typically the shortest of the 3 lines going into the club. This is because the vast majority of the people you see inside of a Vegas nightclub came in on the guest list. Very few people purchase tickets nowadays, making the line extremely short.
With bottle service you'll get expedited entry, but you still have to wait for a host to free up before you get escorted in. In general admission you'll usually get inside the club within 10-15 minutes, depending on how busy it is. Sometimes you can get in within 5 minutes.
That being said, I still recommend the guest list over general admission. Sure, you may save a couple of minutes but you're going to spend between anywhere from $20-$60 in the process. You might as well wait an extra 10 minutes and get in free on the guest list.
12. Some Restaurants Get You Into Clubs For Free
There are two restaurants that are affiliated with a nightclub. Both Tao Nightclub and Hakkasan Nightclub have attached restaurants by the same name. Oddly enough, both restaurants serve Asian cuisines, and on many nights allow their customers to enter the adjacent nightclubs for free.
The food at both of these places is pretty good. So, if you're looking for a place to eat before the club, look no farther than Tao or Hakkasan. Just ask your server if they are offering free entry that night. You'll be able to skip the line too.
13. Some Hotels Allow Guests Into Their Club Free
Some hotels allow guests the option to purchase discounted tickets for the in-house nightclub. Some even offer free entry for all hotel guests. There are only a few hotels that do this but the Cosmopolitan is one of them. They allow hotel guests free entry into both Marquee and Marquee Dayclub.
Check with the concierge desk at your hotel to see if this option is available to you. If not, you can always get the same effect using the guest list.
14. Smaller Clubs Have The Best Bottle Service Deals
I already mentioned that you can get reduced table prices by going to the club during the week. But, you can find even better deals by going to some of the smaller clubs. The big mega-clubs always have the highest prices, so if you visit one of the smaller ones (small in Las Vegas still means 2,000 people) you'll be able to find the absolute best deals.
Clubs like Apex Social Club and Light offer bottle service starting at $350 and $500 respectively. Compare this to nightclubs like XS where tables often start at $2,500, and you'll see why this is such a great deal. You can check out bottle service deals for under $500 here.
15. Always Get In Line By 10:30 PM
No matter how you plan on getting into the club (be it guest list, general admission or bottle service) always get in line early. Las Vegas nightclubs get busy fast, and a number of things take effect as the night goes on…
Tables sell out
Guest lists are cutoff
Ticket prices rise
Even if you have a table reservation, if you don't show up on time the club will not hesitate to sell your table to someone else. You'll still get a table, but it won't be in your desired location.
As I mentioned earlier all guest lists have a cutoff time, usually around 12:30 am. At some clubs the lines get so long, that if you got in line at 11:00 pm, you wouldn't make it inside by 12:30. In this case you would be forced to pay cover. To avoid this, on weekends get in line by 10:00 pm.
If you didn't buy a pre-sale ticket online then you'll be purchasing one at the door. Not too many people realize this, but ticket prices rise as the night goes on. A $50 ticket at 10:30 pm, often costs $100 by 1:00 am. I have even seen tickets prices go as high as $500 on the busiest nights. Don't pay that kind of money for a ticket, get in line early.
16. Pre-Game While In Line
Whether you're waiting in line for 10 minutes or 1 hour, you want to spend as much time partying as possible. To optimize your time, I recommend pre-gaming while in line. Most clubs allow you to bring drinks into the line while you wait. Take advantage of this!
Also, drinks inside the club are often more expensive that the lobby bars directly outside of the club. Drinks in most nightclubs cost between $15-$20. Get as many as you can before you enter, so you avoid these ridiculous prices. Just don't get too drunk, you'll be removed from line.
17. Go On Club Crawls
If you're looking to good prices on drinks check out club crawls, they often have open bars or buy one get one drink specials. If you don't know what a club crawl is, it's essentially a hosted tour where you visit several clubs over the course of a night.
These crawls offer a number of advantages including the ability to skip lines and waived cover charges. The host also picks out the best clubs ahead of time, so if your new to Vegas you won't have to worry about figuring out which clubs are open what nights.
Club crawls are one of the easiest ways to meet new people in Las Vegas. The hosts set up several drinking games which are a ton of fun. I always enjoy myself on club crawls. You can learn more about Vegas club crawls here.
18. Vegas Clubs Have Local Nights
If you've visited Las Vegas before then you'll know that nightclubs hold local industry nights. These local nights are often the best nights to go out since it's when locals like cocktail waitresses, promoters and even strippers head out to party.
Local nights happen Sunday through Thursday and are hosted at a different club everyday. The location often changes depending on the season but these are the clubs you should head to…
Sunday – XS Nightclub
Monday – Marquee or Jewel
Tuesday – Omnia
Wednesday – EBC at Night or On The Record
Thursday – Drai's or Tao
19. Get Reduced Price Tickets On The Guest List
This is mainly for guys that don't have an even ratio of women. Some of the clubs that require ratio for free entry, offer reduced price tickets to those on the guest list that don't have an even ratio.
If you want to take advantage of this just enter the guest list line like you normally would. Once you get to the cashier at the front of the line, you'll pay a reduced cover charge, which is normally a fraction of the full ticket price. XS and EBC at Night are among the clubs that offer this.
Bonus Tip: Follow The Dress Codes
Technically this is tip 20, but I thought 19 looked way cooler in the title. Every club has it's own dress code, but they are relatively similar. If you don't follow the dress code the club will not hesitate to take you out of line. They will force you to change if you want to come back.
This is a bad situation for everyone involved, so steer clear at all costs. If you want some guidance on what is acceptable nightclub attire, you can check out full guides for both men and women here.