Marquee
Location: The Cosmopolitan
Open: Monday, Friday, Saturday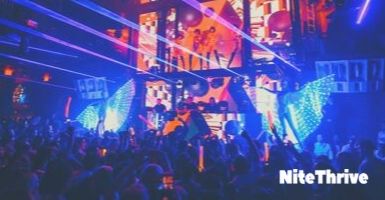 Hakkasan
Location: MGM Grand Hotel & Casino
Open: Thursday, Friday, Saturday, Sunday
Apex Social Club
Location: Palms Hotel & Casino
Open: Thursday, Friday, Saturday, Sunday
On The Record
Location: Park MGM Hotel & Casino
Open: Wednesday, Friday, Saturday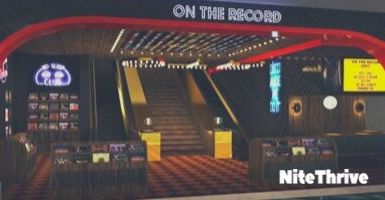 Drai's
Location: Cromwell Hotel & Casino
Open: Thursday, Friday, Saturday, Sunday
XS
Location: Encore Hotel & Casino
Open: Friday, Saturday, Sunday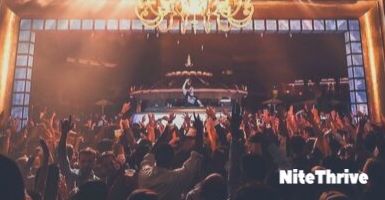 Light
Location: Mandalay Bay Resort & Casino
Open: Wednesday, Friday, Saturday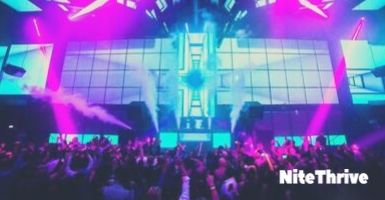 Jewel
Location: Aria Resort & Casino
Open: Monday, Friday, Saturday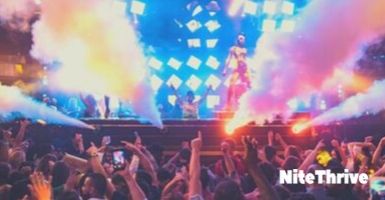 Omnia
Location: Caesars Palace Hotel & Casino
Open: Tuesday, Friday, Saturday, Sunday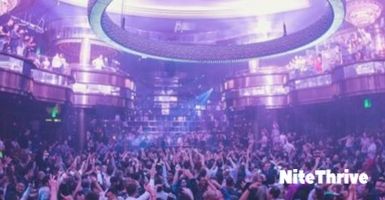 Chateau
Location: Paris Hotel & Casino
Open: Thursday, Friday, Saturday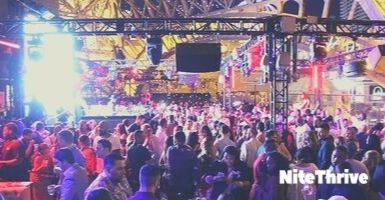 EBC at Night
Location: Encore Hotel & Casino
Open: Wednesday, Friday, Saturday
Foundation Room
Location: Mandalay Bay Resort & Casino
Open: Every Night
Tao
Location: The Venetian Resort & Casino
Open: Thursday, Friday, Saturday
How Do Nightclub Guest Lists Work In Las Vegas?
Signing up for the guest list is extremely easy. Just pick out the Las Vegas nightclub that you want to attend, select the date you plan on going and fill out the form. Remember to include your name and the number of people in your group. 
Once you sign up you will be connected with a promoter that works at the club. That promoter will send you a text message confirmation adding you to the guest list. When you show up at the nightclub, just check in with the staff in the guest list line.
It is important to note that the guest list is not available on major holidays like the 4th of July, New Years, and Memorial Day Weekend. But other than a few select dates free guest lists are available almost every night for most nightclubs. If you don't know what club to pick, I reviewed all of the best Las Vegas nightclubs in an article here.
Is The Guest List Free?
The best part about joining the guest list is that it is COMPLETELY FREE TO USE!  Check out our FAQs page to answer any other questions you may have relating to the guest list. We explain why the guest list is free and how to get the most out of it.  
Can Men Join The Guest List Or Just Women?
Anyone, guy or girl, can get their name on the nightclub's guest list for free. Women will get free entry when they put their name on the guest list. Men on the other hand only get free entry at some clubs if they have an even ratio of women in their group. Not all clubs require men to have ratio but some do. Check out the individual nightclub pages to get more information on each venue.  
What Nightclubs Are Near Me?
Almost every major nightclub in Las Vegas is located on the strip. So, if you're staying in a hotel in the strip then you're within 10 minutes of every club. The exact club locations are listed above, along with the nights that they are open.
What Time Should I Get To The Club?
Nightclubs in Las Vegas generally open around 10:30 pm but it's best to arrive by 10:15 pm as the lines tend to get extremely long. There is also a cut-off time for the guest list around 12:30 am so if you are not in the club by then, you will have to pay full price for admission. 
Is There An Official Nightclub Dress Code?
Every nightclub has its own official dress code but they are all relatively similar. In fact, there is even an "unofficial" dress code that is way more relaxed than the official dress codes the nightclubs post on their website. 
To be safe men should wear button-down shirts with jeans paired with nice shoes. Women can be a bit more risque with what they wear but a dress that fits your body well along with heels would be my best advice. Check out our full dress code guides for men and women if you're looking to bend the rules a little bit. 
Las Vegas Nightclubs
Las Vegas is both the best and largest nightlife destination in the entire world. Vegas allows you to party like a VIP seven days a week. And now anyone can have the time of their life, by signing up for the guest list.
All of the biggest DJs have residencies in Las Vegas. Pretty much any DJ you can think of from Calvin Harris, to Skillex, to Zedd all the way to the Chainsmokers, play sets in Vegas daily. Famous Hip Hop artists like Migos, 2 Chainz, Big Sean, Rick Ross, and Snoop Dogg also perform at Vegas nightclubs every single week. Vegas nightlife really has something for everyone.
Party like a VIP! There are plenty of nightclubs to choose from. Most of the major hotels on the Las Vegas strip are home to at least one popular club. Vegas also has a large selection of bars and lounges to choose from if you're looking to have a more relaxed vacation. All of these venues have guest lists on a nightly basis, which you can sign up for right here. Once you pick the club you want to attend just fill out the form and BAM, you're on the list. Our guest list services are free. All you have to do is show up at the club and party.
Once you sign up for the guest list we will walk you through the entire process to ensure you have a successful night out. We let you know the best time to arrive, what to wear and give you tips and advice all through our club guides section. There you will find little-known Vegas nightlife hacks that will help you get free stuff like drink tickets and comp bottle service.
We also provide insights on where to go on what days, and how to cut the long admission lines. Here at NiteThrive, we try to make your Vegas trip as easy and as fun as possible, all while saving you money. We keep all of our pages up to date, so you can get the most accurate advice.
We have the best advice for anyone throwing a Bachelor Party or Bachelorette Party. We will give the inside scoop on where to go, how to get free bottle service/ complimentary dinners (for Bachelorettes), and connect you with the best people to make your Bachelor party something epic. Everything you need to get into your preferred party for free or at a reduced cost is right here.