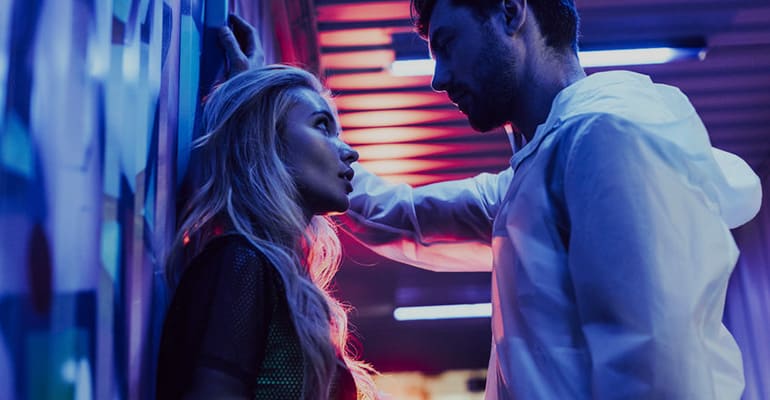 If you frequently go out to popular nightclubs, you may have noticed that many clubs uphold a strict girl to guy ratio. I used to find it unfair that nightclubs let more women in than men, but after visiting some of the biggest clubs in the world, I was able to figure out why girl to guy ratios are a necessary evil.
Why do nightclubs have a girl guy ratio? The main reason why nightclubs implement girl to guy ratios is to preserve the image of the club and encourage men to buy expensive bottle service tables. Clubs with a high ratio of women are more likely to attract men that spend a large amount money to impress women.
No one goes to a nightclub to see a sausage fest, especially not the high rollers that spend the most money at these clubs. Women also don't want to be endlessly harassed by men trying to hit on them. It may seem unfair on the surface but girl to guy ratios actually work out in everyone's favor. Whether you're a girl or a guy, there are several ways to take advantage of nightclub ratios.
Ratios Encourage Men To Buy Bottle Service Tables
Men aren't going to drop a couple thousand dollars on bottle service (or high cover charges) unless they know for a fact that there will be attractive women there. And nightclubs know this. By keeping out groups of guys and letting in girls (even hiring promoters to bring in girls), the club is able to create the desired girl to guy ratio.
This is good for both men and women. If you're a guy, more women means that you are now more likely to meet a girl your type. Also, less guys in the club means that there is less competition talking to women. On the flip side girls won't have to deal with a conveyor belt of men spitting corny pick up lines all night. When the club is more selective with the guys they let in, women can also be more confident that there will be less scrubs wondering about the club.
Las Vegas nightclubs take this to a whole new level. When you purchase a bottle service table with a high enough minimum spend, you get access to a club host called the the girl guy. The girl guy works for the club and will go around the club to find female party companions for you. This is the easiest way to meet women in Vegas. Women who are fortunate enough to run into the girl guy have an opportunity to drink for free at a VIP bottle service table.
Of course this isn't the only way to party in Las Vegas. While, Vegas nightclubs are known to have some of the strictest girl to guy ratios, the process of getting into the club is much simpler. There is no door guy judging you at the door. All you need to do is sign up for your favorite club's guest list. This makes getting into clubs an easy process, and all Vegas clubs have a guest list. Women get free entry at all nightclubs while men are required to have an even ratio of women in their group (or more women than men) in order to get free entry. There are even some clubs that allow men to get in for free without having an even ratio.
Nightclubs With Ratios Offer Incentives To Women
In order to help achieve the desired girl guy ratio, clubs don't just charge guys extra at the door. Most popular nightclubs go out of their way to hire promoters that bring girls to the club. In addition, many clubs offer specials to women to get them in the door.
In most cities promoters help to get girls free entry into the club, and often have a bottle service table where they are able to drink for free. You can often find promoters near you on Instagram. The one downside is that you must be on time and walk into the club with the promoter. If you're late, you may be left outside.
However, Las Vegas is an entirely different animal. There are promoter tables available to women, but unlike other cities they typically have a limited amount of alcohol. This diminishes their value quite a bit. Vegas promoters also have the ability to put you on their guest list. But all guests lists are exactly the same. There is no benefit to using a promoter's guest list vs signing up online.
Vegas guest lists can also have added benefits like free drink tickets and open bars. Nightclubs are really competitive in Las Vegas and will incentivize guests to come to their venue with these additional perks. Free drink tickets aren't available at all clubs and aren't given out every night, but you'll find that they are more common Monday – Thursday.
Comp Bottle Service Tables For Women
One of the most common tactics that nightclubs (mostly in Las Vegas) use to bring in their desired girl to guy ratio is offering free bottle service to groups of women. Complimentary or "comp" bottle service is when a club has unsold tables and gives them away for free in order to fill up the club. This is an easy way for the club to quickly achieve its desired ratio.
Everyone loves free bottle service but this is usually only available for groups of 4+ women. And while comp tables are given out at every Vegas club, they are not available every night. Most comps are handed out Sunday – Thursday. They are also available at the less busy nightclubs on Friday and Saturday.
With a comp table you get free bottles of alcohol (usually 1 bottle for every 4 – 5 girls), a cocktail waitress, a busser, security to keep out unwanted people and a private table. Having your own private area in a nightclub is a huge advantage because there is typically nowhere to sit if you don't have a table. You can see why nightclubs use these tables to attract women to their venue. If you're planning a trip to Vegas you can learn how to set up comp bottle service here.
Related Questions
What Vegas nightclubs don't have a girl guy ratio? Light, Hakkasan, Omnia, On The Record and Jewel are all Vegas nightclubs that don't require men to have an even ratio of women. Dayclubs that don't usually require ratio are Daylight and Wet Republic. You must sign up for the guest list to get free entry at these clubs. You can sign up for nightclub and dayclub guest lists here.
Do Las Vegas nightclubs have a dress code? All Vegas nightclubs have a slightly different dress code. Men should wear dark jeans with a dress shirt and dress shoes. Women can essentially wear anything that isn't too revealing. Most women wear a tight dress with heels. You can check out full dress code guides for men and women here.
How to get into Vegas nightclubs? The 3 main ways to get into Las Vegas nightclubs is to purchase bottle service, sign up for the guest list or purchase a ticket. There are many other ways to guarantee entry to the club but using the guest list is the easiest and often the least expensive. You check out all of the ways to get into Vegas nightclubs here.