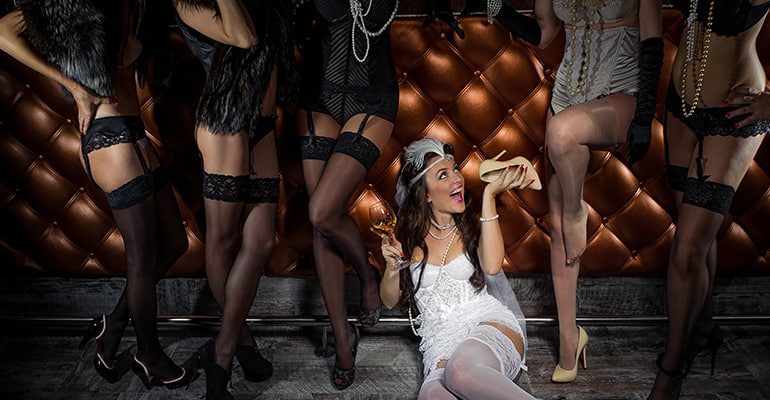 Everyone knows that Las Vegas is the best place to throw a bachelorette party. But planning a party of this magnitude right before you tie the knot can be stressful. Most people don't even know where to start.
There are so many things to do in Las Vegas. Here are some of the best Las Vegas bachelorette party ideas:
Relax at a Day Spa
Hit a Pool Party
Go Clubbing
Learn to Pole Dance
See a Concert
Make Reservations for Brunch
Get Some Bomb Pics for Your Instagram
Planning the ultimate bachelorette party can be a pain, so I put together a complete list of all the best bachelorette party ideas. In this guide I cover everything from the best hotels, to the top shows, nightclubs and restaurants. I'll also include prices, to help you can keep your bachelorette party on budget.
Best Hotels For Your Las Vegas Bachelorette Party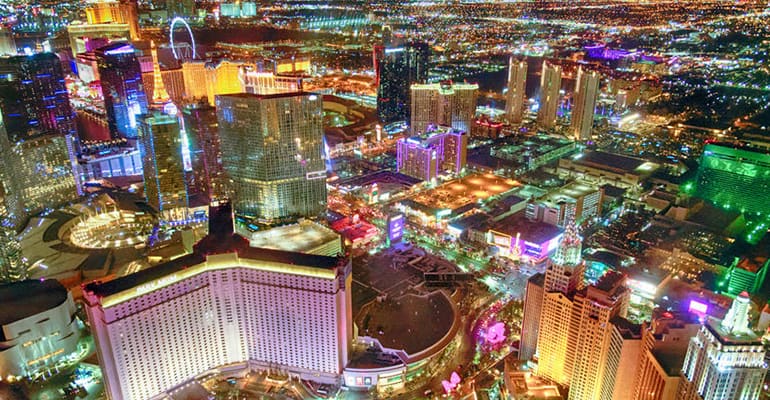 (This article may contain affiliate links and we may earn a commission if you make a purchase.)
When it comes to bachelorette parties, the hotel is going to be your biggest expense. The average cost of a hotel room is about $100 per night during the week, and about $175 per on the weekend. If you plan to stay in town Friday-Sunday, you're easily looking at a $500 bill.
Of course you can cut that number in half by sharing the room with at least one friend. After all, most Vegas hotel rooms have 2 beds. When it comes to suites, I recommend steering clear. Although you can stuff 5 or 6 of your bridesmaids into a single luxury suite, it'll cost upwards of $1,000 a night.
You're better off getting 2 or 3 hotel rooms, and splitting the bill. Here are some of the top affordable hotels for bachelorette parties:
| Hotel | Weekday Rate | Weekend Rate |
| --- | --- | --- |
| Excalibur | $40 | $135 |
| Luxor | $80 | $170 |
| Treasure Island | $115 | $175 |
| Linq | $65 | $160 |
| Planet Hollywood | $100 | $185 |
| MGM Grand | $140 | $160 |
| Cosmopolitan | $130 | $225 |
| Wynn | $250 | $350 |
All of these hotels are located on the Las Vegas strip, and are some the most popular options among bachelorette parties. Each resorts has their own amenities including spas, buffets or shopping centers.
Some of the more expensive resorts like MGM Grand, Wynn and the Cosmopolitan offer close proximity to premier nightclubs and pool parties. You'll be paying a little more for the room, but if you plan on going clubbing you'll save time and money on transportation.
I personally like the Linq as a solid mid-tier option. It's located directly in the heart of the strip, right across from Caesars Palace. Most attractions will be within walking distance, plus the hotel is super affordable.
Bachorette Party Ideas In Las Vegas
If you want your last fling to be something you remember for years to come, you're going to need to plan some epic activities. These are 18 of the best party ideas to add to your Las Vegas bachelorette party itinerary.
1. Get VIP Bottle Service At A Top Nightclub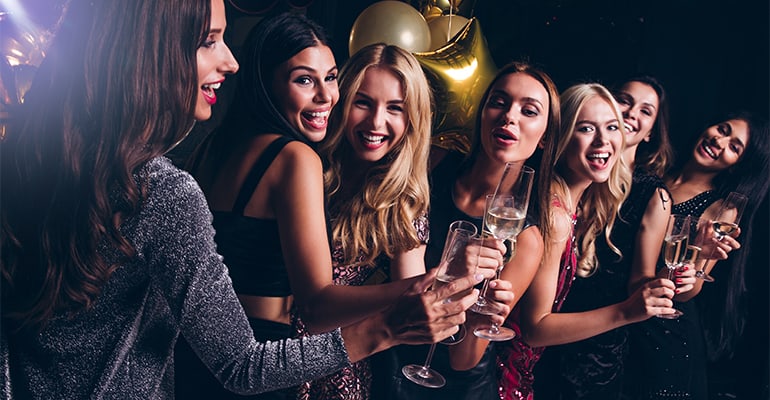 Nothing says Vegas like hitting a nightclub. Las Vegas nightlife is home to some of the largest and most wild parties in the world. Luckily, clubbing is also one of the least expensive things you can do in Sin City.
Groups of all women can get complimentary entry into Las Vegas nightclubs by signing up for the guest list. All clubs in Vegas offer a guest list, and it takes less than a minute to sign up online. There's no need to track down a promoter.
If your crew has a larger budget, you could also go for bottle service. VIP Bottle service will get you a private VIP table, expedited entry and allow you to avoid the crowds at the bar. You'll also get a place to sit and get off your heels between dance floor sessions.
Many clubs have special table deals for bachelorette parties. For example Chateau Nightclub has a $300 bottle service special. You can compare bottle service prices at every Vegas nightclub here. I would recommend it for all Las Vegas bachelorette parties.
2. Hit one of the Pool Parties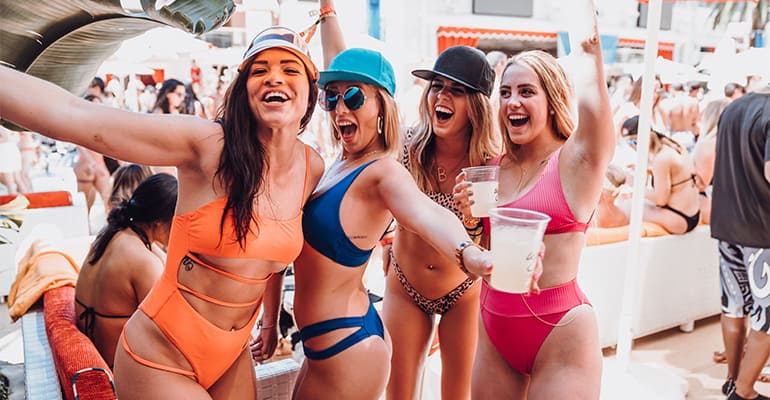 No Vegas bachelorette party is complete without slipping into your sexiest swim attire and heading to one of Sin City's infamous pool parties. Drinking cocktails by the pool while listening to world class DJs isn't a bad way to spend an afternoon. Plus you can work on your tan at the same time.
Just like the nightclubs, all Las Vegas pool parties offer free guest lists for women. If you use the guest list, it isn't uncommon for the club to hand out a few free drink tickets too. You can also grab lunch without ever leaving the venue since many pool parties, like Encore Beach Club and Wet Republic, have full kitchens inside of the club.
3. Pick A Party Theme
Picking a theme with matching outfits can be a ton a fun, and you can wear them wherever you go. Just have all of the braids maids get matching little black dresses, offset by the bride who wears a white dress. "Bride to be" or "bachelorette" sashes are options too. You can also get sashes with a number of different kinky slogans to make things interesting.
4. Go Shopping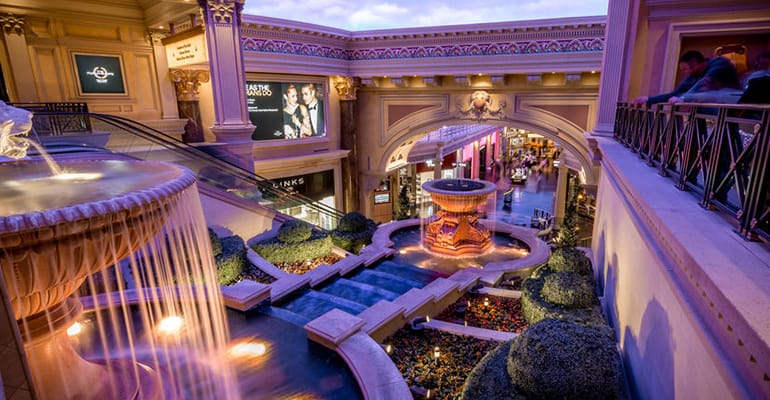 You can't have a Las Vegas bachelorette party if you don't go shopping? Las Vegas is known for its extensive retail shops. There are easily over a dozen shopping centers on and around the strip. Here are a few of my favorites:
Fashion Show Mall
Forum Shops at Caesars
Grand Canal Shoppes
Miracle Mile Shops
Wynn Plaza Shops
Shops at Crystals
Essentially any brand you can think is represented in at least one of these locations. This includes luxury brands like Gucci, Hermes, Louis Vuitton and Chanel to name a few.
5. Take Your Bachelorette Party To A Male Revue Show
These steamy shows are the designed to meet your fantasies. The performers aren't shy, and often jump off stage to get wild with the crowd. These shows are guaranteed to get your bachelorette party warmed up for the night ahead. The two most popular male revue shows in Las Vegas are Magic Mike and Chippendales. Tickets for these shows costs between $50-$60, and they have some excellent reviews online.
6. Relax At The Spa
In between nights out, every bachelorette party is going to need to recover. And what better way to unwind and refresh than spending some time at the spa. Every major resort has a luxury spa, so you don't need to travel very far to find one.
Whether you get a massage or unwind in the steam room is up to you. Once you're fully recharge, you'll be ready for another wild night in Vegas. Most spa packages are going to cost about $100 for the day.
7. Concerts, Comedy Clubs & Acrobatic Shows
If a revue show is too much for you to handle, there are a plethora of other shows to choose from. These shows range from magic shows, to Cirque du Soleil, comedy clubs and live concerts. Artists like Aerosmith, the Jonas Brothers, Lady Gaga and Bruno Mars all have residencies in on the strip.
Who doesn't enjoy a good Cirque du Soleil show every once in a while. Or if your bridesmaids are a bit more rowdy, why not hit the comedy club and laugh the night away. Either way, you're going to have a great time.
8. Rent A Limo Or Party Bus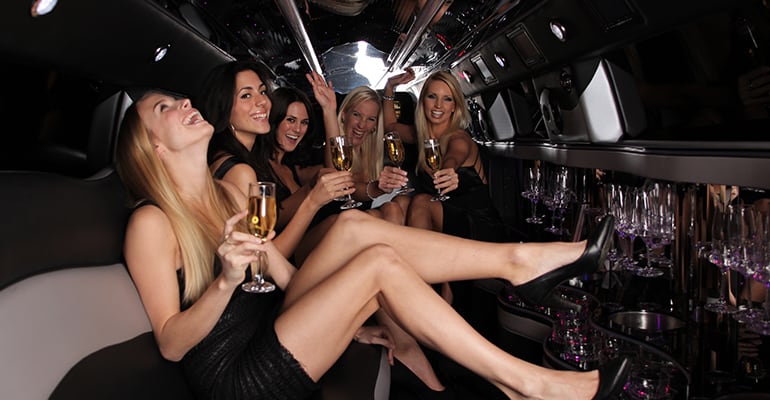 Riding around the strip in a limo is a blast on its own. Add champagne and tequila shots into the mix and now you have something special. Instead of taking an Uber or rental car around the city, why not do your sightseeing in a limo. There a plenty of limo and party bus companies in Las Vegas, charging between $100-$125 an hour. Split a VIP package between 5 or 6 of your girlfriends and that's only $20 a person. Definitely worth it!
9. Make Brunch & Dinner Reservations At A Top Restaurant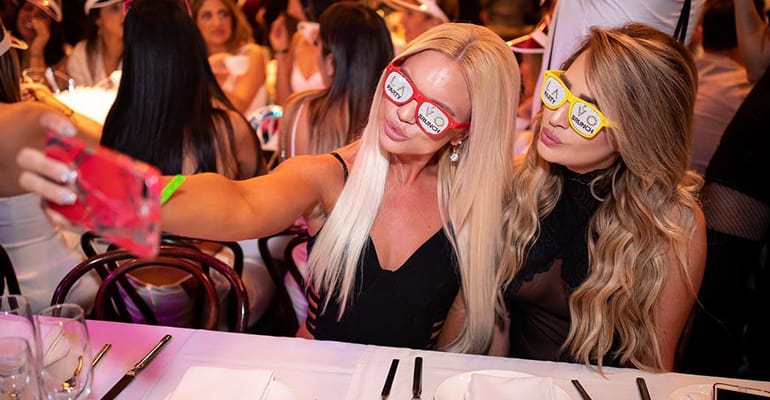 Las Vegas has some of the best restaurants in the country. So don't settle for the food at your hotel buffet (although buffets are pretty good in their own right). Make a reservation and have a toast at the best eateries Sin City has to offer.
Lavo Party Brunch is a fan favorite in Las Vegas. Why not start the morning off right, by treating your bachelorettes to bottomless mimosas? Lavo is an Italian restaurant that turns into a full dayclub (that serves brunch), every Saturday afternoon.
As with other dayclubs you can get free entry using the Lavo Party Brunch guest list. In addition to free entry, the club also gives you an hour of open bar access when you use the guest list. You will have to order bottle service if you plan on getting food, but it only costs $500. That includes the alcohol and all of your food.
The party brunch is only open October-April, but you can get normal brunch all year round. I'll mention some other top dining options later in this post.
10. Learn To Pole Dance
Why not learn from a real Vegas dancer and jump up on the pole yourself? Burn off those extra cocktails while having some fun with your girls. You'll definitely have a few laughs as things get silly on stage. Stripper 101 has the best pole dancing classes. They're located inside Planet Hollywood and classes start around $25. This one of the most fun things that you can incorporate into your Las Vegas bachelorette party.
11. Indoor Skydiving
Feeling a little crazy, why not go skydiving? OK, maybe not everyone is that crazy, but everyone should have the stomach for indoor skydiving. It's much cheaper than real skydiving too, starting at $75 a person. Bring your bachelorette party indoor skydiving if you're looking a fun activity outside of the normal Las Vegas routine.
12. Take Some Amazing Instagram Pictures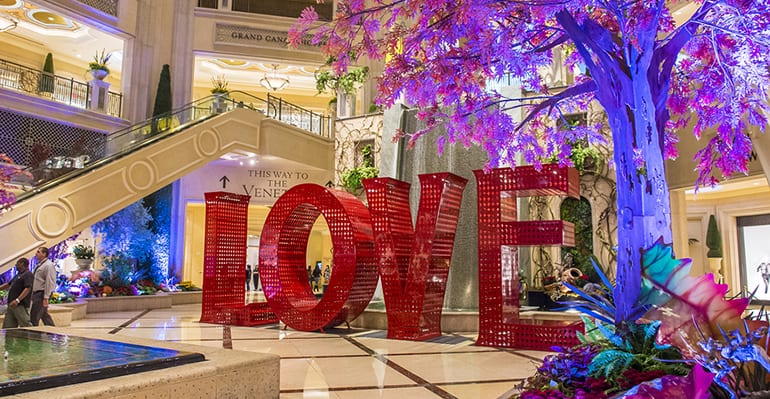 What happens in Vegas stays in Vegas, unless you take a picture. You can't really call it a Las Vegas bachelorette party unless you take a few pictures for the gram. Here are some of the best spots to take pictures in Las Vegas:
Las Vegas Sign
7 Magic Mountains
Bellagio Fountains
Eiffel Tower
LOVE Art Sculpture at The Venetian
High Roller at Linq Promenade
The Strat
Venetian Canals
The Chandelier at The Cosmopolitan
13. Do A Bachelorette Scavenger Hunt
Find a free scavenger hunt list online (or create your own), and take pictures of each other as you complete each task. You can even split off into separate groups to see who finishes the hunt first. The tasks can range from taking pictures with celebrity look-alikes, to getting the bartender's phone number. Losers have to buy everyone a round of drinks!
14. Go On A Pub Crawl
If you're tired of the glitz and glam of the strip, head to Fremont Street for a good old fashioned pub crawl. Meet up with other groups on an organized pub tour, while securing drink specials at each venue. Most club/bar crawls are hosted by Vegas nightlife experts that know their way around the city. For $25, a pub crawl isn't a bad way to party. Many companies also offer a bachelorette party discount.
15. Hit The Blackjack Tables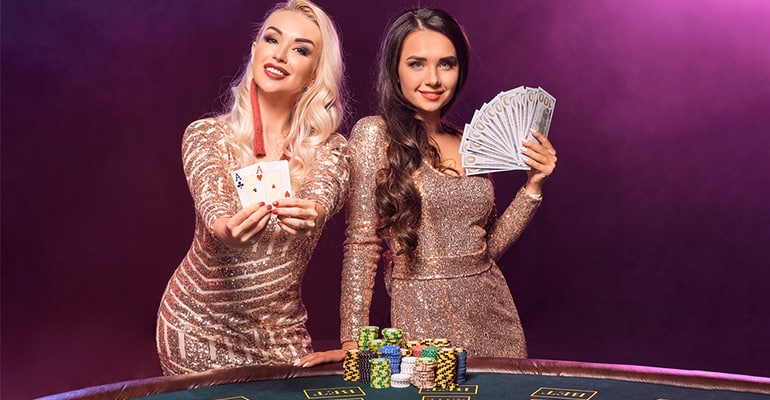 If you're hosting your bachelorette party in Vegas, you at least have to do some gambling. Whether it's slots, blackjack, poker, roulette or craps is your choice, but at least put some money on the line. You'll be rewarded with either a small fortune of winnings, or free drinks as you play.
16. Go To The Shooting Range
The range isn't just for the boys. Blow off some steam on one of Las Vegas' many shooting ranges, no experience necessary! Take a few pictures of the bride-to-be holding a loaded machine gun while you're there. That'll be one of the few pictures you're actually able to show to her fiance. And starting at $25 a person, it's super affordable.
17. Visit The Grand Canyon
Not everyone is into the party scene. There's plenty of other things to do in Las Vegas like visiting the grand canyon. Bus tours start around $75, but you can save money if you have a rental car (only $30 for per vehicle).
For bachelorette parties on a tight schedule, you can always do the helicopter tour for $300. Hiking at Red Rocks Canyon is also an option, since it's only 30 minutes off the strip.
Best Places To Eat In Las Vegas
One of the things that makes Las Vegas so amazing is the food. You don't have to be a foodie to enjoy the world class dining experience Las Vegas has to offer. There are so many top-tier restaurants that it's hard to count. Here are some of my favorite places to eat in Sin City:
Breakfast/Brunch
Eggslut at The Cosmopolitan
Jardin at The Encore
Lavo at The Palazzo
Denny's at the north end of the strip
Marilyn's Cafe at Tuscany
Hash House A Go Go at The Linq
Lunch
Chipotle (can find them everywhere)
Gordon Ramsay Burger at Planet Hollywood
Jaburritos Sushi Burritos at The Linq Promenade
In-N-Out Burger at The Linq Promenade
Tacos El Gordo at the north end of the strip
House of Blues at Mandalay Bay
Grimaldi's Pizzeria at The Palazzo
Dinner
Beauty & Essex at The Cosmopolitan
SUSHISAMBA at The Venetian
STK at The Cosmopolitan
Charlie's Bar and Grill at The Wynn
Javier's at The Aria
Nobu at Caesars Palace
Late Night Snacks
Secret Pizza at The Cosmopolitan
Peppermill Restaurant at the north end of the strip
Taco Bell Cantina near Planet Hollywood
Many of these places are open 24 hours a day. Plus, there are countless cafes and boutique restaurants at every hotel. And of course, every resort has their famous all-you-can-eat buffets.
Last Minute Vegas Bachelorette Party Tips
Whether you party hard or simply relax, it's important that your bachelorette party is as stress free as possible. Don't feel obligated to over book yourself with too many activities. You won't enjoy your party if you're rushing around the entire time.
It's also important that you don't overspend before your wedding. You can check out my post breaking down all the costs that you'll encounter on a Vegas trip, to help you set your budget.