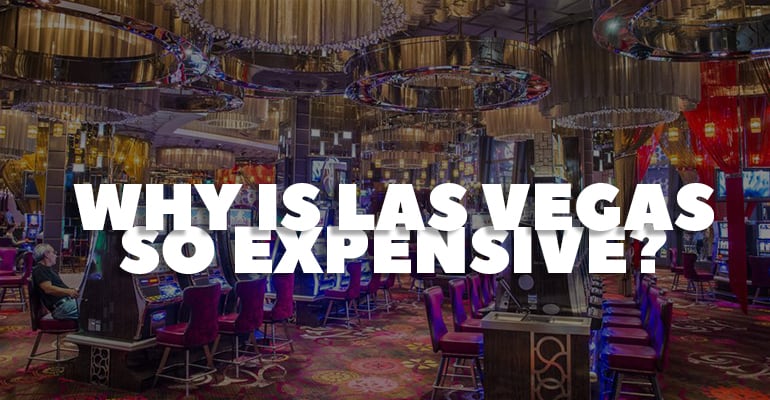 Las Vegas hotels and casinos have a reputation of being excessively expensive. As someone who lives in Vegas and travels to the strip daily, I decided to look into that claim.
Las Vegas has become more expensive as the city has re-branded itself from a "casino city" into a "destination city." Casinos used to make their profits from gambling income, but as the city has changed, so too has their business model. Over time, casinos have increased prices and eliminated loss leaders, like cheap buffets.
While it is true that some aspects of Las Vegas have gotten really expensive, overall the city is cheap compared to other popular tourist destinations. In fact, among the top tourist cities, Las Vegas has some of the cheapest flights and room rates in the country.
What Makes Las Vegas So Expensive?
There are a a few things that give Vegas its reputation for being expensive. Sitting on top of that list is resort fees. Resort fees are non-optional daily charges automatically added to your bill, on top of the nightly hotel rate. The fee is related to certain amenities like access to pools, gyms and Wi-Fi.
We can all agree that resort fees are somewhat deceptive. Most people don't find out about them until they see their bill upon check-out. And at $20-$50 a night, these expenses can add up. They simply make the hotel look as if they're trying to nickle and dime you.
Other things that are needlessly expensive include:
Bottled water and snacks at hotel lobby cafes and convenience shops
Mini fridge drinks and other items in your hotel room
Drinks at bars and nightclubs
If we're being completely honest, amenities like the ones listed above are going to cost more at any major hotel, than they do at the grocery store. You're going to overpay for bottled water in New York, Orlando, Los Angeles and most other top tourist cities. The same goes for nightclubs. Let me know if you find a club that doesn't overcharge for drinks!
Outside of resort fees, Las Vegas isn't much more expensive than any other city. In fact, it may be cheaper! As someone who travels often, I can tell you that Vegas hotels are priced very fairly, and the research backs this up (hotel rate study by Statista).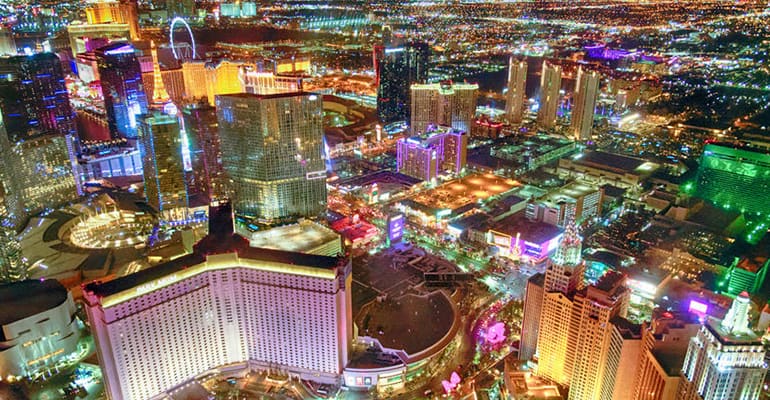 You could make the argument that hotels are much more expensive than they used to be, but everything is more expensive than it was 10 years ago. The average daily room rate (average cost of a room) in Las Vegas has risen between 1%-5% every year since 2010. For all you economic buffs out there, that's slightly more than inflation. Hotel rates in Las Vegas ARE NOT seeing huge price increases.
I'll admit that hotels rates can get expensive during the weekends, but there are enough hotels on the strip that you can find a deal somewhere. You can even go off the strip, where hotels are often 50% cheaper.
Mid-tier hotels on the strip cost about $80-$120 a night during the week, and $160-$200 a night on the weekend. These are rates for iconic hotels like the MGM Grand, the Flamingo and the Mirage. In my opinion, that's very fair pricing. (I wrote another post comparing hotels rates here.)
Besides your hotel, your second biggest expense in Las Vegas is going to be your flight cost. But flights to Las Vegas are some of the cheapest in the country. This is because Vegas is heavily dependent on tourism. So dependent, that the casinos have worked out deals with the airlines. A 2019 study done by the Bureau of Transportation Statistics shows the average fare of a Las Vegas flight to be among the cheapest in the world.
When you start putting the full picture together, you begin to realize Sin City isn't that expensive after all. Or at least not as expensive as some people would make it seem. So why does Sin City have a reputation for being over-priced?
Why Is Las Vegas Perceived As Expensive?
The city actually did this to itself. Las Vegas purposely re-branded itself to become more of a destination city. They did this in the early 2000's as local casinos become more popular across the country. Las Vegas needed a way to stand out, apart from gambling.
The city accomplished that by becoming the entertainment capital of the world. The casinos started focusing on over-the-top shows and luxurious restaurants. Giant nightclubs were built. Sporting events started to become a draw. Artists like Britney Spears, Elton John, Bon Jovi and the Jonas Brothers all have shows on the strip.
Las Vegas invested in entertainment to differentiate itself. It no longer makes most of it's many from gambling. Big shows and fancy restaurants drive the bottom line now.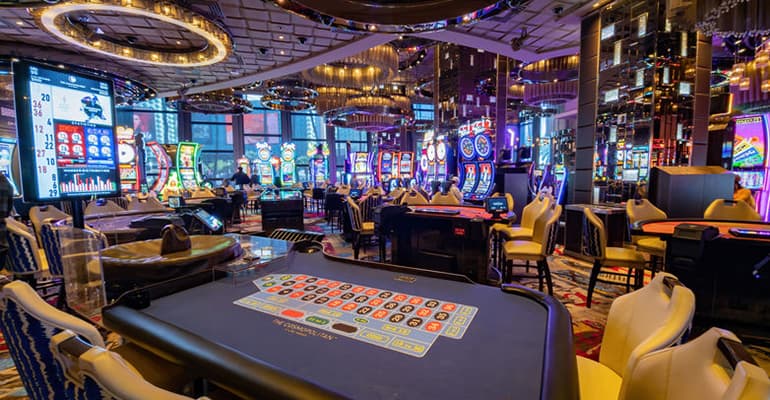 With all the upgrades, the city definitely feels more expensive. And to keep everything on-brand, things like $5.99 all-you-can-eat buffets have gone away. With less people gambling it doesn't make sense to have massive loss leaders anymore.
Charging for basic things like parking and tacking on resort fees doesn't make the city feel any less expensive either. The small things start adding up, making the city feel more expensive than it really is.
Now don't get me wrong, there are definitely some things that ARE expensive. The Wynn charges $350 a night on the weekends. That's out of the average person's price range. But in general, the city is perceived to be more expensive than it actually is.
The cost of living in Las Vegas is right around the national average. And living in the city myself, I can tell you everything feels LESS expensive in Las Vegas, at least off the strip. Prices for everything from food to housing is extremely cheap, just 1 or 2 blocks off of Las Vegas Boulevard.
I'd also like to debunk the theory that prices are going up because less people are traveling to Vegas. With huge convention center being built, and with sports teams like the Las Vegas Raiders or the Vegas Golden Knights coming to town, more people visit every year. Statistics from the Las Vegas Convention and Visitors Authority show that visitor volume has either grown or remained flat every year for the past decade.
Most Expensive Months To Visit Las Vegas
There aren't any specific months in Las Vegas that are overly expensive. But there are certain days with high demand that cause prices to go through the roof. Some of those dates include:
New Years
Halloween
Labor Day Weekend
Memorial Day Weekend
Fourth of July
EDC Weekend (Electric Dance Carnival)
LIB Weekend (Life Is Beautiful Festival)
Major conventions
If you go to the website of any major hotel and look at the monthly rate calendar, you can easily find these high demand dates. It's not very difficult to find the less expensive weekends, but in general, December-March is usually the cheapest.
Ways To Save Money In Las Vegas
When you look past Las Vegas' expensive reputation, you'll find that there are actually a ton of ways to save money. A few of them include:
Avoiding rental cars
Booking hotels directly from the hotel's website
Planning your vacation during the week
Finding hotel and flight packages
Staying off the strip
Using nightclubs guest lists
Rental Cars – Almost every attraction is found on the strip, so rental cars are not need. There are plenty of alternative ways to get around Las Vegas, that are much cheaper.
Staying Off The Strip – I don't normally recommend staying off the strip, since you're further away from the action. But, if you're on a tight budget it may be worth it.
Booking During The Week – Hotel rates are dramatically more expensive on the weekend (Friday and Saturday), than they are during the week (Sunday-Thursday). You can get the same rooms at up to a 50% discount, by booking your vacation during the week. Vegas is still plenty busy during the week.
Guest Lists – Las Vegas nightclubs and pool parties are extremely popular, but very few people know about the guest list. Both men and women can get free entry into most clubs by signing up for the guest list. It's free to use and you can sign up online. You can learn more about the guest list here.