One of the biggest questions people ask when visiting Las Vegas for the first time is: How long should I stay? It's an important question that can make or break your vacation.
How long to stay in Vegas? – Most people stay in Las Vegas for an average of 3 – 5 days. This allows enough time to visit most of the major attractions. Staying any longer than 5 days will result in feeling burned out. Staying for 2 days or less won't give you enough time to do everything you want.
The activities you plan on doing while in Vegas will help determine how long you ultimately stay. If you're able to pace yourself, you'll be able to handle a longer trip. Saving money by booking your vacation at the right time will also help extend your stay.
Best Length for a Las Vegas Trip
Most people stay in Las Vegas for a minimum of 3 days. This is a good benchmark because it gives you enough time to enjoy the city without feeling rushed. You won't leave feeling like you just got there.
If you're wondering how much a 3-day trip will cost, it's about $750 (not including flight costs). You should budget $200-$300 a day in expenses. If you're on a really tight budget, you could even get by on $150 a day. (I wrote another article that goes more in-depth on the total cost of a Vegas trip here).
A 3-day trip is the perfect length because it won't break the bank. However, if you're willing to spend a little more, a 5-day trip is even better. There is so much going on, that even after 5 days you'll still be able to find new things to do in Las Vegas.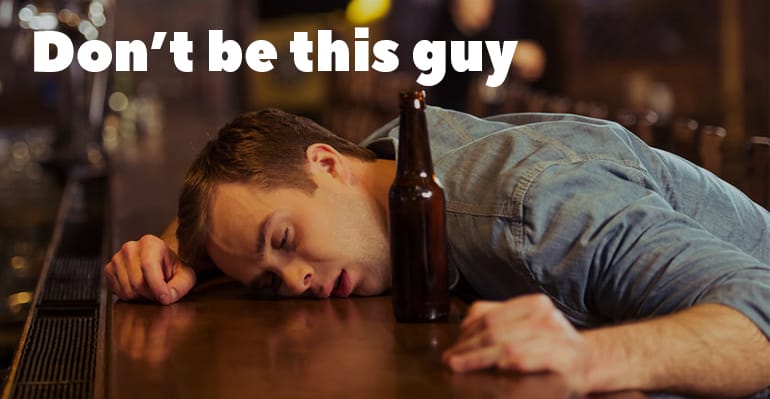 But I can tell you from experience that if you stay any longer than 5 days, Sin City will start to catch up to you. You'll start to feel worn out, as the fast-paced Vegas lifestyle starts to catch up with you, and your wallet. Although, there is one exception…
If you're traveling a long distance (think international), you may want to stay longer. You probably didn't travel halfway across the globe just to stay one weekend. A 7+ day stay in Las Vegas is definitely possible, assuming you get adequate rest and don't burn yourself out. Keeping gambling losses to a minimum will help the situation too.
2 Days In Vegas Isn't Long Enough
Unless you're just in town for a quick business conference, I would strongly recommend staying more than 2 days. It's true that LA (Los Angeles) residents drive down to Vegas for the weekend, but many of them visit 5 or 6 times a year, sometimes more. They can afford to make short trips since they visit so often.
If you live anywhere but California, you'll benefit from a longer stay in Las Vegas. Time flies when you're having fun, and Vegas is FUN! 2 days in Las Vegas often feels like 2 hours. Do yourself a favor and stay at least 1 extra day. Hotel rates Sunday-Thursday are often 50% cheaper than they are on the weekend.
Is 7 Days In Las Vegas Too Long?
Most people will find 7 days in Las Vegas to be too long. If you're drinking every night, you'll definitely start to feel hungover by the end of the week. Also, losses during gambling can start to mount up after a full 7 days. No matter how lucky you are, casino games are designed with a house edge. That means the more you play, the more likely you are to lose.
There is plenty to do while in Las Vegas if you're leaving the Strip to visit places like Lake Mead, the Grand Canyon, or the Valley of Fire State Park. But if you're sticking to the Strip for the entire week, Vegas will get old quickly.
There are only so many attractions to see. And if you're spending money on bottle service or shopping for shoes every day, you will max out your credit card at some point. It may be a good idea to limit your downside by only staying in town for a few days at a time.
Best Time To Visit Las Vegas – When to Book Your Stay
If it's your first time in Las Vegas, you're going to want to see the city at its peak. That means you're going to want to go during the busy season. Peak season in Las Vegas starts in May and runs through September. This is when the city is the busiest.
Las Vegas is also really popular during Halloween and New Years. However, I would strongly advise against visiting during those times since prices are ridiculous.
If you want to get the best hotel rates you can visit in the off-season, which is November through February. You'll get the best prices during this time, but since the city is less busy you won't get the true Vegas experience. It's also worth mentioning that Las Vegas gets relatively cold in the winter. Temperatures get as low as 40° F (5° C).
Honestly, you'll enjoy Las Vegas regardless of the time of year. But if it's your first time visiting, keep in mind the busiest months are May through September.
Extend Your Vegas Trip By Saving Money
As I mentioned earlier, the longer you stay in Vegas, the more your wallet will start to hurt. You can minimize the amount of money you spend by being smart. For example, you can get into Las Vegas nightclubs and pool parties for free using the guest list.
There is no need to buy a $50 ticket if you can party at the club for free. It's free to sign up for the guest list online and every Vegas club has one. Women who use the guest list get free entry at every club. Men can also use the guest list but are required to have an even ratio of women in their group (or a greater number of women than men).
There are other ways to save money too, like taking Uber instead of renting a car. There are plenty of inexpensive ways to get around the city. Splitting the cost of your hotel room with a friend is another great way to save money. After all, most Las Vegas hotel rooms have 2 beds. The fewer unnecessary expenses you incur, the longer you can stay in Sin City.
You can also save money on shows. A show in Las Vegas is usually quite expensive but you can often find deals on places like Groupon. Information and tips about deals on restaurants can be found there as well. If you're on a budget, use that as your guide to decide on the things that you want to do.
Spend Less on a Las Vegas Hotel
One easy way to save money is to spend less on a Las Vegas hotel. Your hotel is going to be the biggest expense during stays in Las Vegas. You can save money by staying at one of the hotels off of the Las Vegas Strip, or one of the properties on Fremont Street in downtown Las Vegas. Staying off the Strip won't necessarily disrupt your itinerary, especially if you're not going too far.
In fact, staying off the Strip may be a good thing that allows you to see more during your Las Vegas trip. Visitors will get an opportunity to accomplish more of their itineraries if their not limited themselves to Las Vegas Boulevard. For sure, you can still play poker at the casinos or visit the spa at Caesars, but it really opens up the possibilities.
Some of the best budget hotels for first-timers and new travelers to Las Vegas include the Golden Nugget, The LINQ, The Flamingo, and the Tuscany Suites & Casinos. A visit to any of these hotels is a ton of fun, but also affordable.
Conclusion – How Long to Stay in Vegas
How many days should I stay in Las Vegas? It's a tough question to answer if it's your first time visiting Sin City. To determine how many days in Vegas is best, you'll want to look at your budget. The longer you stay, the more expensive it gets.
For most people, 3 days is the ideal length of time to spend in Las Vegas. Anything longer and you start to burn yourself out. However, if you're able to pace yourself, 5 days in Vegas can also be fun.