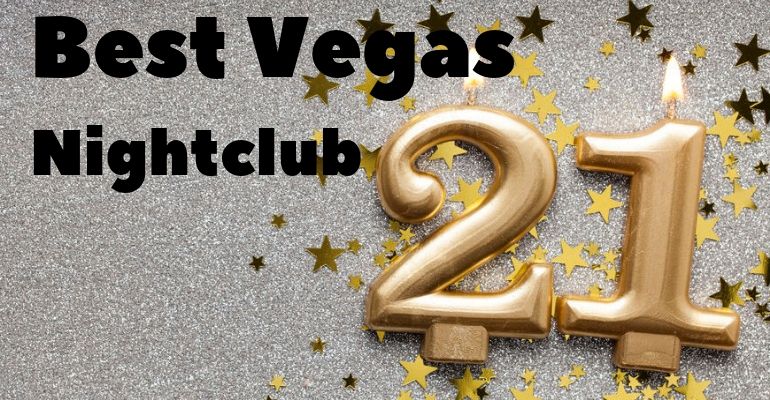 For anyone turning 21, Las Vegas is at the top of the list for places to celebrate. There are plenty of nightclubs in Vegas to get your first legal drink, but only a few of them actually live up to the hype.
What is the best Vegas nightclub for your 21st birthday? XS Nightclub is the best nightclub in Las Vegas and is the best for a 21st birthday. XS is the number 1 nightclub in the world and can get expensive. Depending on whether you buy bottle service or get free entry with the guest list, there may also be other clubs to consider for your 21st birthday.
While XS is the number 1 nightclub on the planet, there are other options to consider, as XS is not open every night. Also it has the most expensive bottle service, so if you plan on getting a table you may be able to get more alcohol and a better table at another club.
Other things to consider are the DJ that is playing, the guy to girl ratio of your group and which days you will be in Vegas. All of these will have an impact on your decision, and may make you want to go to another nightclub.
Why XS is The Best Nightclub in Vegas For Your 21st
XS is a huge half indoor, half outdoor club making it one of the largest in the entire world. It has a giant pool in the middle that is open every Sunday, during XS Night Swim.
The inside is designed as a traditional nightclub. Its has a large dance floor, 2 bars and tons of bottle service tables. The dance floor tables at XS have some of the best seating in all of Vegas. The staff is extremely friendly, and for the most part offer top notch service.
The outside is even more spacious than the extremely plush inside. Its has 2 more bars and a bunch of VIP daybeds and Cabanas for bottle service. There is even a small casino area and a bar in the center of the pool.
XS nightclub also has some of the biggest DJs in Las Vegas including The Chainsmokers, Kygo, DJ Snake, Major Lazer, Drake, and Diplo just to name a few. XS plays mostly variations of EDM music, made better by the fire shot into the sky, cold air shot into the crowd and multiple confetti drops both inside and outside the club. This nightclub really knows how to put on a show.
The combination of musical talent, the luxurious design and open layout make XS my favorite nightclub. There are very few places where you can dance and rave inside a nightclub and then on a whim walk outside and cool off in the pool, all without leaving the venue. XS is a one of a kind club but there are still a few reasons you may want to go elsewhere.
Girls Are Treated Better at XS
The way Las Vegas nightlife is set up definitely makes life easier for women. First off, girls will get into XS nightclub for free if they are on the guest list (you sign up here). Guys on the other hand will not get free entry on the guest list unless they have an even ratio of girls in their group. Guys on the list can still get a reduced cover but you will still have to pay.
So if you are a group of all guys, you may want to look at another club that will allow you free entry, unless you are planning on getting bottle service (which I'll cover later on). Omnia and Hakkasan are among some of the clubs that offer free entry to guys on the guest list.
If your wondering why clubs have guest lists, it's to incentivize people to get to the venue early before the headline DJ comes on.
This doesn't necessarily mean you should choose XS just because you are a girl. Even though XS is amazing, girls are more likely to get free drink tickets or even a comp bottle service elsewhere.
Also if you want to see your favorite DJ and they are performing at another club, go there. You will regret not seeing your preferred artist just because XS is a little better overall. It's your birthday, go see whoever the want.
Not All Clubs Are Open On Your Birthday
XS is usually my first choice in a club, but it isn't open everyday. In fact it's only on Friday, Saturday and Sunday. And while some people only come to Vegas for the weekend, many visitors stay up to a full week.
There are even some people that arrive on a Monday and leave on a Thursday. If you are one of them then you are not going to get the opportunity to party at XS.
If you find yourself in Vegas during the week, don't worry, the clubs are almost as busy during the week as they are on the weekends. There are however fewer nightclubs open on a given night midweek so you will have less options to choose from. If you want to know the best clubs during the week you can learn more about them here.
Bottle Service Bargains For Your Vegas Birthday
The bottle service at XS is second to none but it's going to cost you. Bottle service at XS starts at $2,000, and to be honest the table location for that price range is not that great. For $2,000 you can get a daybed outside or a really small (I MEAN REALLY SMALL) table inside, that's kinda far from the action.
If you're an absolute baller and just want your birthday to be as epic as possible go for the upper or lower dance floor tables. They will cost between $5,000 – $7,000, but you will have the best time of your life. These tables are directly in the center of the action and the club will ensure you get VIP treatment.
For anyone who wants to have the exact same experience for half the price, I would recommend Marquee. Marquee is my second favorite club to have a table at and there are literally no bad tables there. As long as the table is on the inside of the venue, you will have an amazing view of the DJ.
The back wall (or 3rd tier) tables at Marquee are great and they start at $2,000. And the upper dance floor tables (or 2nd tier) go for $3,000. These second tier tables are the equivalent of the XS dance floor tables, but at half the cost. You will enjoy your 21st birthday just as much, if not more, with these tables at Marquee.
Related Questions
How do I purchase bottle service in Vegas? The best way to purchase bottle service in a Las Vegas nightclub is to contact a VIP host that works directly with the nightclub you want to go to. VIP hosts will give the most accurate quotes for tables and will walk you into the club itself. The easiest way to get in touch with a VIP host is to contact us here.
How to get free entry to Las Vegas nightclubs? The simplest way to get into Vegas clubs for free is put your name to the club's guest list. There are a couple ways to do this. One of them being texting a nightclub promoter, but the easiest way to get your name on the list is to sign up for free here.