(This article may contain affiliate links and we may earn a commission if you make a purchase.)
If you're under the age of 21, there are many things that you simply can't do in Las Vegas. For starters, anything that involves gambling and/or alcohol is off limits. But that doesn't mean you have to cancel your Vegas trip!
The list of things you CAN do in Las Vegas is still much longer. You'd be surprised how many fun things you can do in Sin City, under 21…
1. Walk the Las Vegas Strip
You can't visit Vegas without seeing the Strip! There's never a dull moment on Las Vegas Blvd, especially at night. You'll run into an interesting mixture of drunken partygoers, street performers, and Vegas showgirls.
There are so many things to do on the Vegas Strip, but here are a few highlights:
Bellagio Fountains
Caesars Palace
Mirage Volcano
Eiffel Tower
LINQ Prominade
You can walk through the casinos too, as long as you don't stop at any of the tables or slot machines.
Keep in mind that the Strip is long (it takes over an hour to walk from end to end). You definitely want to wear comfortable shoes. A map wouldn't hurt either. You can view and download a map of the Las Vegas Strip here.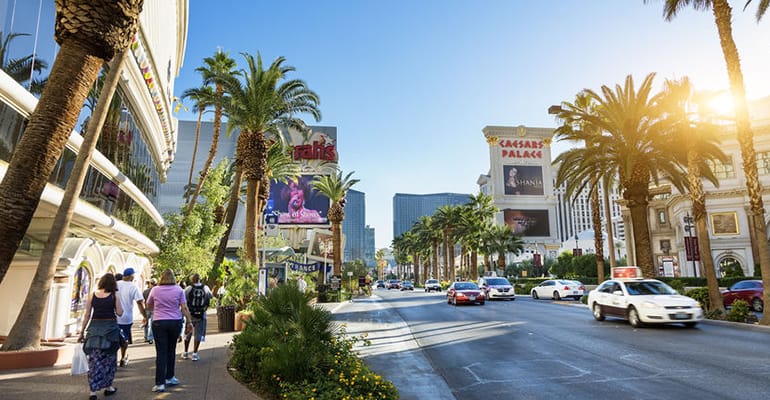 2. Bungie Jump from the Strat Skypod
Formerly called the Stratosphere, the Strat is the tallest building in Las Vegas. At the top, you get to enjoy a breathtaking 360 degree view of the entire city.
The Strat also has thrill rides that dangle off the side of the building, including bungie jumping! You don't have to be 21, but this isn't for the feint of heart.
If bungie jumping is too extreme for you I recommend sticking to the other thrill rides, or the restaurant on the inside of the Skypod. The best way to get tickets is directly from the Strat's website.
3. Eat at a Buffet
One of the best parts of Las Vegas is the food! You can find every type of restaurant available in Vegas including: Pizza, Seafood, Mexican, Sushi, Italian, Asian, Thai, and American just to name of few.
Every major hotel has a world class ALL-YOU-CAN-EAT buffet. You can dine at any buffet on the Vegas Strip, since you don't have to stay at the hotel to eat there. I personally prefer the Wynn and Bellagio buffets.
There are plenty of other meal options in Las Vegas as well. For example you can eat at Hell's Kitchen, where Gordan Ramsay films the hit tv show by the same name.
For all you foodies, I wrote another article about how much it cost to eat at Hell's Kitchen here.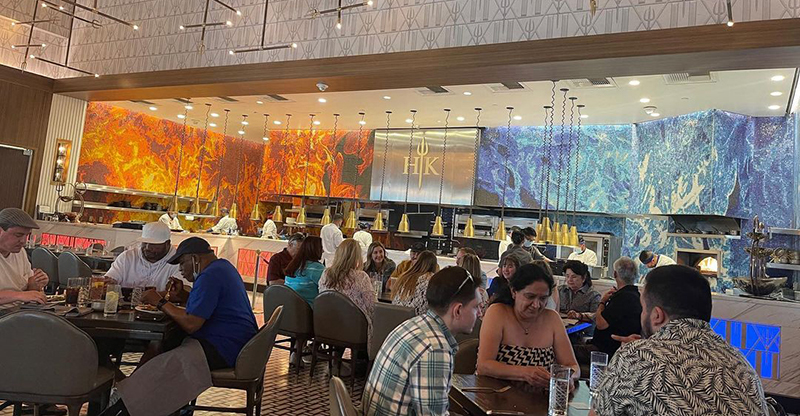 4. Visit a Vegas Water Park
Las Vegas is HOT. In the summer, the daytime temperature often reaches 110 degrees Fahrenheit. It's never a bad idea to get into the pool.
But you aren't limited to the hotel pools. There'sThere are over a dozen water parks spread throughout the city. My favorite is Cowabunga Bay since they have the most rides. The only downside is that they are about 20 minutes from the Las Vegas Strip.
Another great option is the Mandalay Bay pool. It's located right on the Strip, and they have a wave pool and a massive lazy river. It's free for hotel guests, but for non-guests it's only $20.
5. Go Shopping in Vegas
Las Vegas is one of the BEST cities on the planet for shopping! You can find retail outlets for almost every brand somewhere in the city. My favorite malls on the Las Vegas Strip include:
Fashion Show Mall
Grand Canal Shoppes
Wynn Plaza Shops
Forum Shops at Caesars
Miracle Mile Shops
Shops at Crystals
All of these shopping centers are on the Strip and within walking distance. I recommend checking them all out, but the Fashion Show Mall is the biggest and probably my favorite.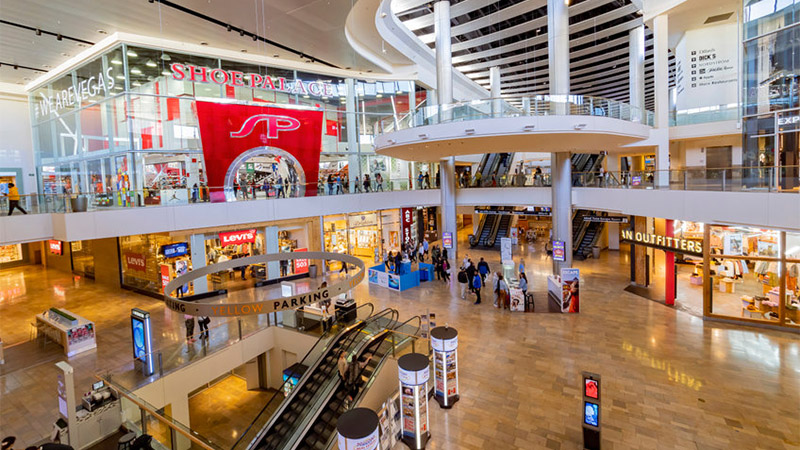 6. Get Concert Tickets
If you're looking for something fun to do in Las Vegas under 21, why not get concert tickets. Countless artists hold concerts in Vegas year-round. You can usually pick up some inexpensive tickets online.
Artists like Katy Perry, the Jonas Brothers, Aerosmith, The Weeknd, Justin Bieber, Billie Eilish, Bruno Mars, Usher, and Jason Aldean are in Vegas all the time. There is no shortage of entertainment. You can check out the upcoming concert schedule here.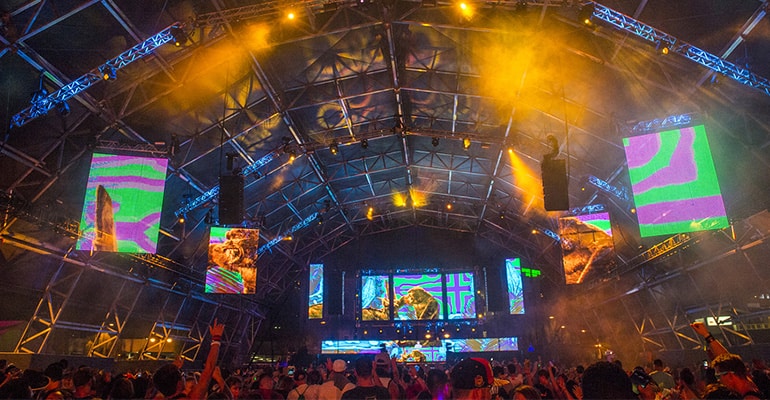 7. Play a Round at Topgolf
You don't need to be a professional golfer to enjoy the driving range at Topgolf. It's always fun to grab lunch at Topgolf and hit some ball down range.
This is a 4-story driving range, but floors 3 and 4 are reserved for 21+. Fortunately, the 1st and 2nd floor are much cheaper and offer a better deal.
Topgolf is located behind the MGM Grand right off the Strip. You can check them out on their website here.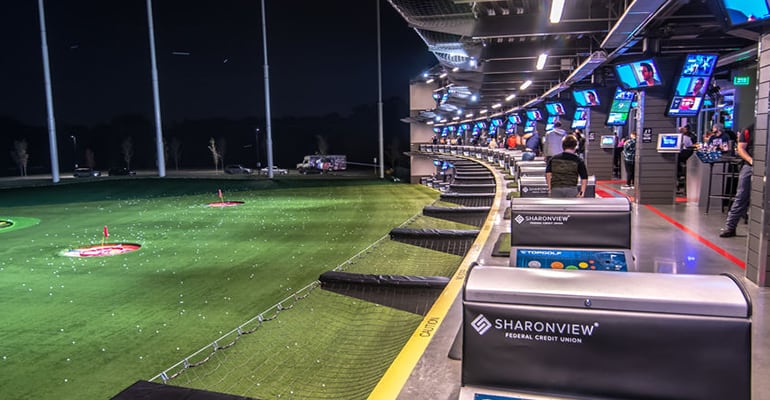 8. Enjoy a Massage at the Spa
Spas are my favorite way to relax and recharge during the day. Every major resort on the Vegas Strip has one, and they typically offer discounts if you're a hotel guest.
Most of the spas are all-inclusive with massages, waxing, and facials. I personally just opt for the massage and head to the steam room or jacuzzi. Either way, the experience is unforgettable, and you'll feel a million times better after the spa.
9. Las Vegas Shows
There are too many Las Vegas shows to count them all. From the second your plane lands you'll see billboards everywhere. Most shows don't have an age restriction for guests under 21.
The types of shows range from Cirque du Soleil to magic shows and comedy clubs. Here are a few of the most popular shows:
Cirque du Soleil (like Zumanity or Mystére)
David Spade (magic)
Daniel Tosh (comedy)
Carrot Top (comedy)
Blue Man Group (production)
Penn and Teller (comedy & magic)
10. Attend a Pro Sporting Event
There are a growing number of professional sports teams in Las Vegas. The Las Vegas Raiders (NFL) and the Golden Knights (NHL) come to mind. But there are a ton of UFC and boxing fights that are hosted in Vegas as well.
Basketball fans can get inexpensive tickets to NBA Summer League games. I recommend getting tickets in advance. These events are huge and prices go up fast.
11. Take a Day Trip
There's plenty to do right outside of the city. You can do these activities even if you're below the age of 21. These nearby attractions are great for tours and day trips…
Red Rock Canyon
Grand Canyon
Hoover Dam
Lake Mead
Valley of Fire State Park
Keep in mind that it will be difficult to rent a car if you're under 21. Fortunately, many of these attractions have bus or helicopter tour options.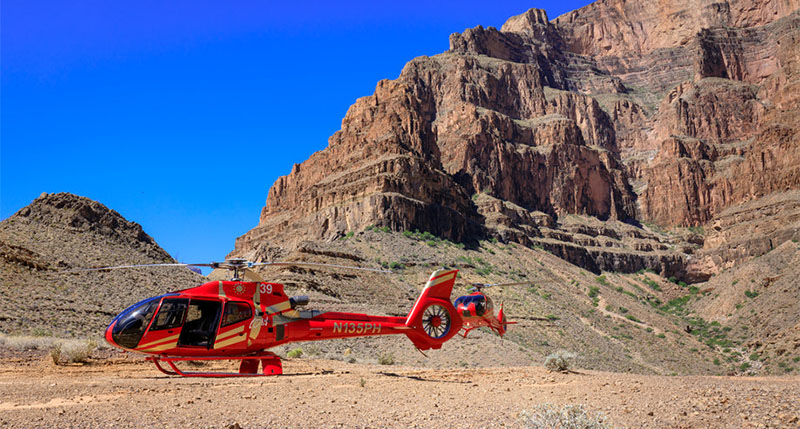 12. Check Out Fremont St in Downtown Las Vegas
Downtown Las Vegas is the "old" Las Vegas, before the Strip was built. You'll honestly see crazier things on Fremont Street than you will on the Strip.
But besides the interesting people, there are plenty of attractions and cool stuff to see in Downtown Vegas including:
Downtown Container Park
Donut Bar
Heart Attack Grill
Viva Vision Light Show
Neonopolis
Axe Hole
Downtown Vegas is also much cheaper than the Strip. I wrote another post here detailing all of the things you can do in Downtown Las Vegas for under $30.
13. Take a Ride on the High Roller
The High Roller is the largest observation wheel in the world. It takes you 550 feet above the city, so you're guaranteed to get some good photos.
They allow up to 40 people in each cabin, so you don't have worry about splitting your group up. And every group gets their own cabin, so you won't be stuck on the ride with strangers for the full 30 minutes.
You can find the High Roller on the LINQ Prominade, across the street from Caesars Palace. It's pretty big, you can't miss it!
14. Race Exotic Cars
You don't have to be 21 to take your dream car for a test drive. As long as you have a valid drivers license, you can take your favorite super car for a spin around the track.
There are a number of vehicles available including: Ferrari, Lamborghini, Tesla, Porsche and McLaren. Las Vegas has a couple of car places to choose from, but I have found Exotics Racing to have the best selection of cars.
15. Visit a Museum, Aquarium, or Interactive Exhibit
There are dozens of interesting museums and exhibits located throughout the city. Here are a few of my favorites activities in Vegas:
Madame Tussauds is the world's greatest wax museum, found at the Venetian. It's a giant wax museum of celebrities and movie characters.
The Mob Museum is found in Downtown Las Vegas. It showcases Vegas' history with organized crime.
The Pinball Hall of Fame is more of a massive arcade of vintage pinball machines, than a museum. Most of the games only cost 25 cents.
The Shark Reef Aquarium at Mandalay Bay has 100's of sharks and other fish that you can feed, or even dive with!
Marvel Avengers S.T.A.T.I.O.N is an interactive exhibit with games detailing the history and technology of the popular comic book series. You can find this exhibit at Treasure Island.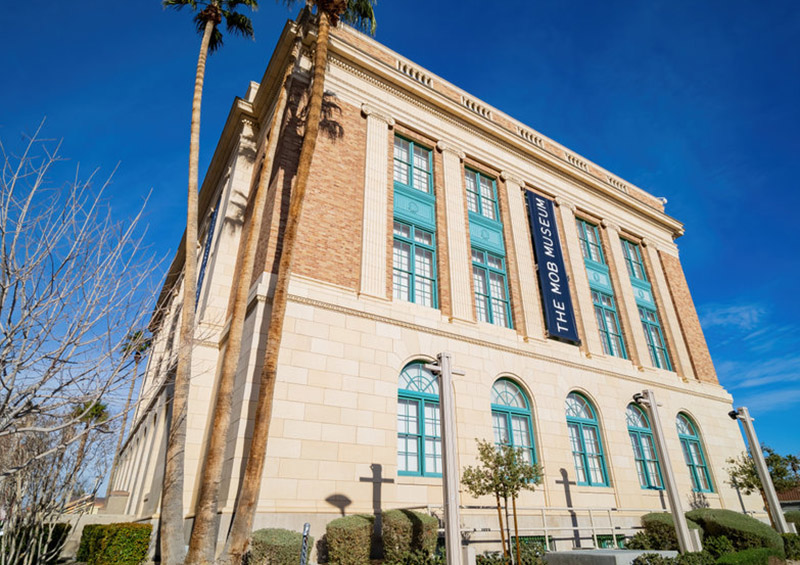 16. Go Ziplining
There are a couple of places to go ziplining in Las Vegas. But the coolest one is definitely the SlotZilla Zipline on Fremont Street in Downtown Vegas.
The SlotZilla Zipline allows you to fly superhero style (head first) under the Viva Vision Light Show. You actually pick up some pretty good speed and get to race the people next to you.
You can also zipline at the LINQ Promenade and at the Rio. The FLY LINQ Zipline is similar to the SlotZilla Zipline, but it's actually on the Las Vegas Strip. The Rio Zipline is pretty crazy too – it's 55 stories off the ground!
17. Ride a Roller Coaster
The New York-New York Casino has a good sized roller coaster called the Big Apple Coaster. They offer a VR helmet option where you see alien's instead of the Las Vegas Strip.
Circus Circus also has a roller coaster at their Adventuredome. The Adventuredome is a full theme park with rides, games, and mini golf.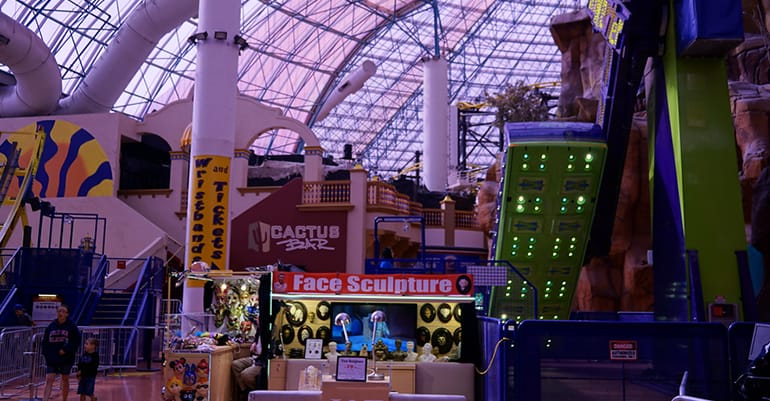 18. Try Indoor Skydiving
Have you ever wanted to experience the thrill of skydiving, but were worried about jumping out of a perfectly good airplane? Indoor skydiving is much less intimidating than actual skydiving but just as exciting.
You can now skydive right on the Strip at Vegas Indoor Skydiving. It's a ton of fun and the prices are reasonable. It's much cheaper than actual skydiving.
You can check out the prices at their website.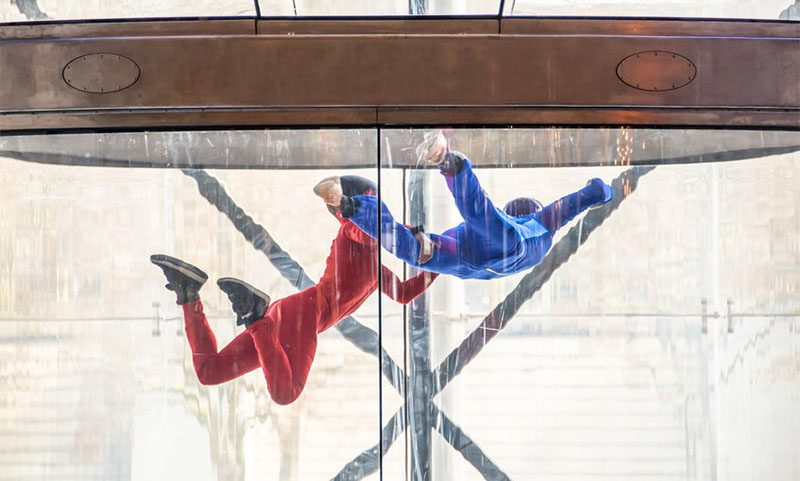 19. Go Off-Roading in the Vegas Desert
Similar to exotic car racing, all you need is a drivers license to go off-roading. I thoroughly enjoyed taking dune buggies, race trucks and razors around a professional desert track.
You have the option to drive yourself or take a ride in the passenger seat during a race. I have found Las Vegas Off Road Experience to have the best prices. You can find them on their website here.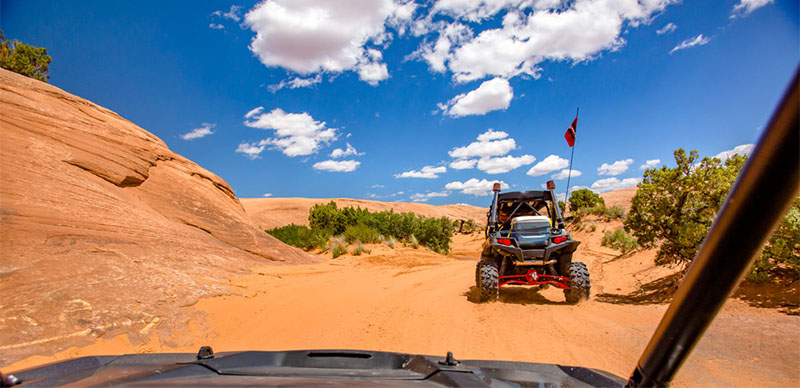 20. Go to an Escape Room
I had never seen an escape room before I came to Las Vegas. Escape rooms are rooms where you and your friends are locked in a room and have to complete challenges and puzzles.
You have an hour to complete the challenges and escape. There are also different difficulty levels if you think you're up for the challenge.
Las Vegas has several escape room locations. They're all pretty good. I would recommend finding the one closest to your hotel.
21. Jet Ski on Lake Mead
Renting a jet ski for a day is one of my favorite things to do in Las Vegas. Lake Mead is about 45 minutes off the Las Vegas Strip, but if you can make it out there it's more than worth the trouble.
During the summer the water in Las Vegas feels like room temperature, which is perfect for waverunners and wakeboards. You can also rent kayaks and paddleboards if that's more your speed.
There is one place that that will rent to you if you're under 21. You can compare prices on their website here.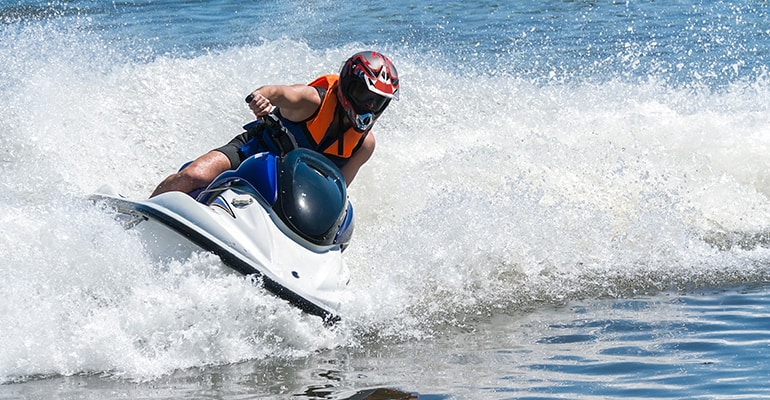 Other Activities to do in Las Vegas if You're Under 21
Besides the activities listed, there are plenty of other exciting attractions for anyone under 21 in Las Vegas. For example, you can go out and get a cool Instagram photo. Going for a swim at the hotel pool is always an option as well.
You can also take a trip for to Circus Circus to play some games at their arcade. The arcade is fun for people of all ages, not just kids. There are numerous other things to do in Las Vegas under 21, you just have to get creative.
Things You Can't do In Las Vegas Under 21
Unfortunately, if you're under 21 there are a lot of things that you cannot do in Las Vegas. This includes drinking, gambling, and even booking a hotel room (at most major hotels).
If you're having trouble finding a hotel that will allow you to book, check out the article I wrote about the best Las Vegas hotels for anyone under 21.
Nightclubs are also off-limits if you haven't turned 21 yet. There aren't too many 18+ clubs in Las Vegas, but there are a few alternatives. I wrote post here about 18+ clubs in Las Vegas.
Frequently Asked Questions
Do I need a rental car in Las Vegas? Most people will not need a rental car in Las Vegas, unless you plan on going far off the Strip. It is much cheaper to use Uber/Lyft or walk. There is also a monorail and bus system. You can find maps for the Las Vegas monorail and bus here.
Can you rent a car under 21 in Las Vegas? No rental agencies in Las Vegas will rent cars to people under the age of 21. However, you can rent a car using the Turo app if you are over the age of 18. Turo requires young drivers to pay a fee of $50 a day. Having a car will increase the number of things to do in Vegas under 21.