Las Vegas isn't as formal as it used to be, however, you still have to look good. As someone who lives in Vegas, I often get a lot of questions from friends visiting the city. One of the most common questions is, what should I wear in Las Vegas?
As the title suggests, this article will cover what to wear in Vegas for men. I won't cover what women should wear in Vegas because they typically have a better grasp on what outfits to wear.
But if you want some ideas, I write a more general post about what to wear in Las Vegas for both men and women. That article also covers how to dress at nightclubs, restaurants, during a show, and at the casino.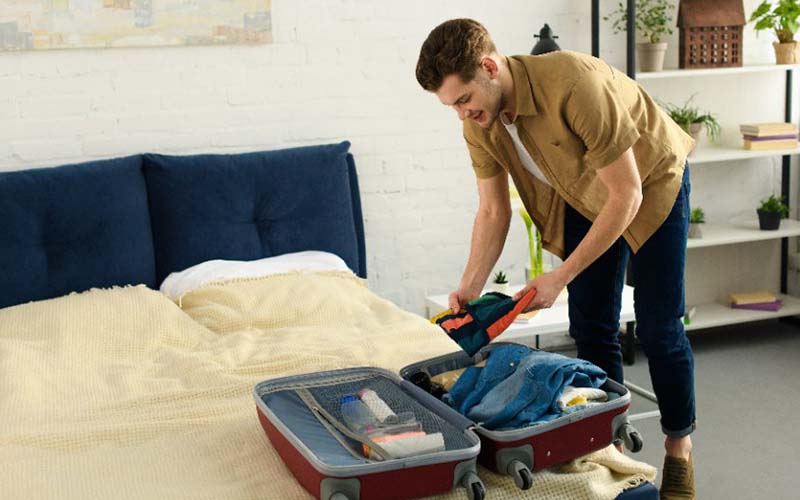 What Guys Should Wear in Las Vegas
Sin City is a place where you can let loose and have fun, and you probably want to look good while doing so. Most places in Las Vegas don't have an official dress code, but there are some simple rules that you're going to want to follow to stand out from the crowd.
You don't need to be the most fashion-forward person on the planet, but a few tweaks can go a long way.
Vegas Outfits for Men
T-Shirt, Dress Shirt & Suits
You can get away with wearing a t-shirt at most establishments in Las Vegas. You just want to make sure that the fit is good. Your shirt can be a graphic t-shirt or a solid color, but darker colors typically work better at night (especially black).
You'll see everyone in Las Vegas wearing t-shirts during the day due to the extreme temperatures of Nevada and the intense Vegas sun.
My favorite shirt to wear is a black v-neck. Those shirts feel super comfortable and you can wear them anywhere. They are the best in my opinion.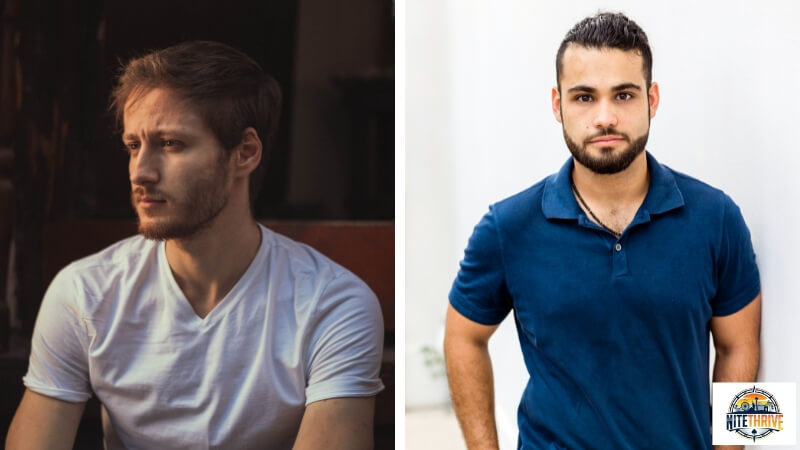 If a dress shirt, polo shirt, or casual button-up shirt is more your style, you can rock that as well. A dress shirt doesn't have to be tucked in and can be worn with or without a jacket. If you plan on wearing a button-up shirt, you'll want to save it for dinner or the bars and nightclubs.
Color matching your outfits guide
| | |
| --- | --- |
| Color of pants | Matching shirt colors |
| Black | White, black, light blue, light pink |
| Blue | Light pink, white |
| Brown | Black, dark red, white, grey |
| White | Black, pink, navy |
| Wild card | Matching pattern or colors, complete opposite |
You won't see too many people wearing a suit in Las Vegas nowadays. If you don't own one, or resent the idea of putting a suit on, I would say don't even bother packing one. In all my time living in Vegas and going out in the city, I've never once put on a suit.
But if you like to dress up a bit and you know what you're doing, a suit or blazer can look great. You can even pair your suit with a pocket square. On occasion, you'll see people in Vegas wearing suits with T-shirts.
Pants, Jeans & Shorts
Picking out a pair of pants is super straightforward. The most common style you'll see men wear is either chinos or jeans.
The only rule that you're going to want to follow when picking out a pair of pants, is making sure it's well-fitted. You don't want to be seen where baggy pants, especially jeans.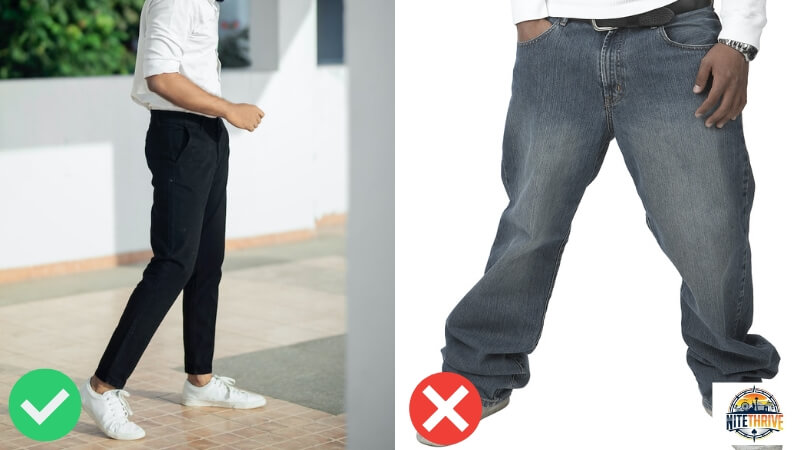 If you plan on attending a Las Vegas nightclub, wearing jeans is highly recommended. You'll just want to ensure that your denim is a darker color, preferable dark blue or black. Also, avoid ripped jeans whenever possible. Ripped jeans have recently exploded in popularity, but pairs with too many holes and tears are a no-go.
When you're out during the day exploring the Strip, all of the rules I just mentioned can get thrown out the window.
Las Vegas is hot, so you can really wear any type of casual clothing you want. You'll see most guys wearing shorts during the day.
One item that isn't great for fashion is dress pants. Unless you're going to wear a suit, dress pants are best avoided.
Shoes, Boots & Sneakers
Just like the shirts and pants, you're able to wear any type of shoes during the day. You can wear sneakers, tennis shoes, sandals, or even flip-flops if you prefer.
Loafers are also an option. The one thing I would not recommend you wear indoors is open-toe shoes. Some restaurants won't allow those types of shoes.
At night, you'll want to wear brown or black dress shoes or dress boots. Footwear can be expensive, but it's an important part of any look.
If you're not entirely sure what to wear, just google Chelsea boots. You can wear those shoes anywhere and no one will ever give you a hard time. You can pick up a pair for under $50, and they're comfortable too.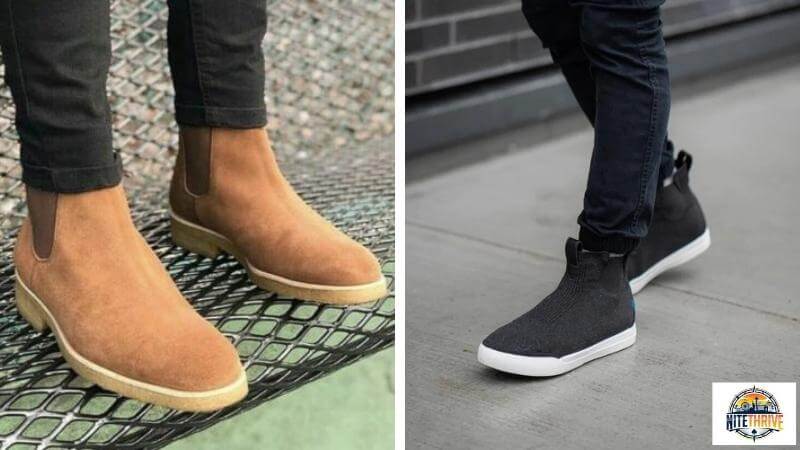 Sometimes you can get away with wearing dark tennis shoes at restaurants, but you might not get into a nightclub. Believe it or not, people are really looking at your shoes and bouncers won't hesitate to enforce the vegas nightclub dress code.
In fact, shoes are the one item of clothing that causes the most issues for men. So it's important to get it right.
When picking a pair of socks, anything goes. No one going to look at your socks at home, or in Vegas. Just try to make them match the rest of your outfit.
Hats & Accessories
If you want to add a little bit of style to your look, you can also wear some accessories. Some fashion accessories may include:
watch
A hat
A beanie
Or a pair of sunglasses.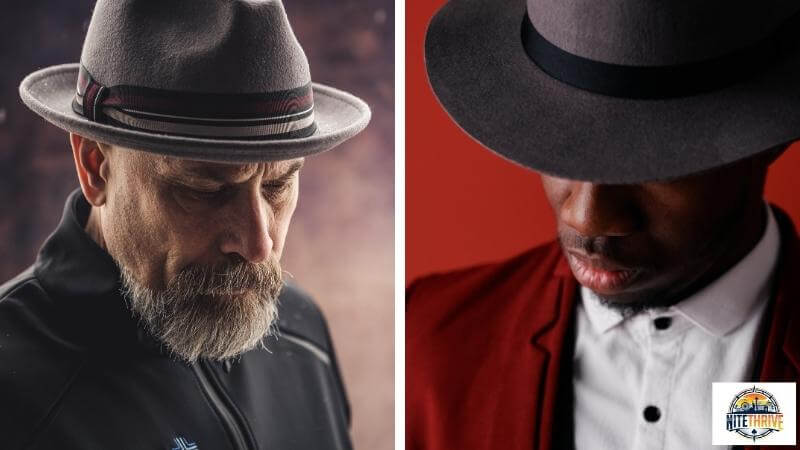 Pretty much anything goes as long as it looks good. You just want to be careful with hats, specifically at night.
You can wear any type of hat during the day, but you'll want to leave this accessory in your hotel room when you go out to a restaurant or nightclub.
The one exception would be a fedora, as most places seem to accept it as fashionable attire. I don't particularly like fedoras, but if it's your style, you can probably get away wearing one without issue.
Your wallet and phone also make a statement. Make sure you don't have a giant bulge from your wallet or cellar device.
Other Style Considerations for Men: What Not to Wear in Vegas
Not that we've covered what you can wear, let's take a look at some items that you don't want to wear. Most of this list is geared toward what not to wear at night, but any man will be well-served to avoid these articles of clothing during the day as well.
Work boots
Heavy winter jackets
Sweat pants
Business suits
Sports jerseys
Flip flops
Worn-out clothes
These are some of the main things that you're not going to want to wear. Not all of these items violate a dress code, but they're not a good look.
Work boots and heavy jackets are not necessary and are never needed in Las Vegas. Sweat pants, old worn-out clothes, and athletic wear should be left at home for the most part.
Business suits aren't necessary unless you're on a legitimate business trip. Sports jerseys are never a good look unless you're actually attending a real sporting event. And, you should honestly only wear flips flops at the pool.
Men's Vegas Nightclub Dress Code
At night, the list of things not to wear is a bit longer. They are a lot of ways to mess up your fashion choices. If you want more tips on how to dress while attending Las Vegas nightclubs, check out this article.
That style guide covers the vegas dress code at clubs and Las Vegas pool parties. It as has some more specific suggestions when it comes to picking an outfit.
Keep in mind, that guys can get away with a lot more when they purchase bottle service. The VIP hosts aren't going to look too closely at how you're dressed if you're spending a couple of thousand dollars on a table.
On most occasions, you probably won't even have to wear dress shoes. You can take comfort in the fact that the normal guidelines for nightlife won't apply to you.
What to Wear, Dress Code for Guys in Vegas
Now that you know the men's dress code, you won't look like a tourist on your next trip to Vegas. You can dress casually at most places, but you'll want to step up your game at night. You can really go for any look you want, as long as you dress appropriately.
A look that works at all times is a black T-shirt, dress shoes, and dark jeans. A button-down shirt with a collar is a safe bet as well. Wearing some accessories, like a watch, never hurts either.
If you need to add something to your wardrobe, you can always stop at a Vegas outfit shop. Vegas is known for its world-class shopping, so it's easy to pick up anything you need.