If you're single in Las Vegas, there's no doubt that you're going to be looking for other singles to hang out with. To make sure that you actually get a chance to meet other singles (either girls or guys), you must stay at the right hotel.
These are the best Las Vegas hotels for singles:
Encore
MGM Grand
Caesars Palace
Cosmopolitan
LINQ
Circa
Some hotels simply attract more singles than others. In this article, I'll cover which hotels are the most popular for singles in Las Vegas. I'll also cover which hotel is your best option based on your budget.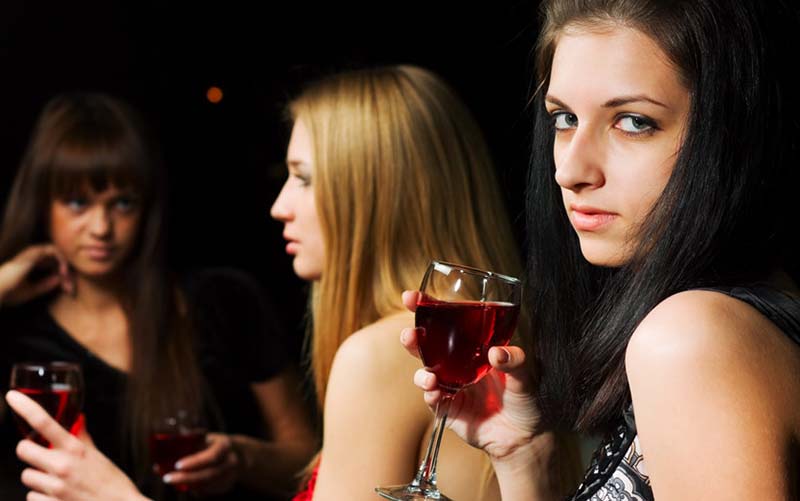 Encore at the Wynn
Encore is a 5-star resort with a ton of excellent amenities including, multiple pools, a spa, restaurants, a golf course, a casino and a luxury shopping center. But Encore's nightlife is what makes it the best hotel for meeting singles in Las Vegas. You'll see more bachelor and bachelorette parties at Encore than you will anywhere else.
Encore Beach Club is widely considered to be the best pool party on the Strip. Then you have XS Nightclub, which brings in thousands of guests per night. You can argue that these two clubs draw the most attractive crowd in Las Vegas. When you pair XS Nightclub with Encore Beach Club, this hotel becomes a no-brainer for anyone looking for a Vegas fling.
Location

: North end of the Strip

Price

: High ($250-$300/night)

Attractions for single

: Nightclub and Pool Party
Cosmopolitan
The Cosmopolitan is a posh hotel located in the heart of the Las Vegas Strip. It tends to bring in a younger crowd, which is perfect for anyone single. The Cosmopolitan has the perfect location on the Strip, and people flock here in droves. You'll see people visit the hotel just to post it on social media.
The Cosmo is home to a number of trendy restaurants, along with a popular nightclub and pool party. Both Marquee Nightclub and Marquee Dayclub are excellent places to meet new people. And if you prefer a more calm environment, The Cosmopolitan's multiple hotel pool decks are always packed.
Location

: Center of the Strip

Price

: Medium-High ($150-$250/night)

Attractions for single

: Nightclub and Pool Party
Caesars Palace
Caesars Palace is a 4-star resort found in the center of the Strip. This well-known property is one of the biggest in Las Vegas and consequently fetches a sizable crowd. You'll find a diverse range of people at Caesars, but the crowd is typically skewed a bit younger.
The property's nightclub, Omnia, is one of the top clubs in Las Vegas. People stay out late partying at Omnia, often past 4 in the morning. You'll see crowds at the bars in the casino lobby long after the nightclub closes. The daytime scene at Caesars is a bit more subdued, although you can still meet people at the hotel pool.
Location

: Center of the Strip

Price

: Medium-High ($200-$250/night)

Attractions for single

: Nightclub
MGM Grand
Another great hotel for meeting singles is the MGM Grand. The MGM is a mid-tier property that offers a ton of entertainment. Among the many attractions at the MGM are its pool party and nightclub. Hakkasan Nightclub at the MGM is a massive 5-level club featuring some of the biggest DJs in the world.
Then you have the pool complex, which is split into two sections. They have a laid-back hotel pool with a lazy river and an official 21+ pool party. The pool party (Wet Republic) is the second-best pool party in Las Vegas after Encore Beach Club. In addition to that, the MGM has Topgolf, where you'll find a younger crowd playing golf and drinking at the bar.
Location

: South end of the Strip

Price

: Medium ($50-$200/night)

Attractions for single

: Nightclub and Pool Party
LINQ
If you're looking for a more affordable hotel, the LINQ is a fantastic budget option. While it doesn't have a nightclub of its own, the LINQ is located directly across the street from Caesars Palace and next door to the Cromwell, giving you easy access to the nightclubs at both resorts. You'll also be right next to the Flamingo Go Pool Dayclub.
The LINQ is a high-energy resort, with a really young crowd. I always enjoy the daily beer pong tournaments that they host at O'Sheas Pub. The LINQ Promenade is great too. This is easily the best place to stay for cheap on the Strip.
Location

: Center of the Strip

Price

: Low-Medium ($50-$150/night)

Attractions for single

: Bars
Circa
Circa is an adults-only hotel located on Fremont Street in Downtown Las Vegas. If you've never been to Fremont Street before, it's a little bit different than the Strip. There are no nightclubs, but a TON of bars. Circa is the newest and best hotel on Fremont Street.
The resort features the largest sportsbook in Las Vegas, making it extremely popular on NFL Sundays. Circa also has an huge pool party called Stadium Swim. This pool party has 6 pools and a giant 40-foot high-definition TV. For singles, the best thing to do on Fremont Street is hit the bars a night. You won't be disappointed.
Location

: Fremont Street in Downtown Las Vegas

Price

: Medium-High ($150-$250/night)

Attractions for single

: Bars and Stadium Swim
How to Meet Singles in Las Vegas
Obviously, going out to nightclubs, pool parties, and bars is a great way to meet people in Las Vegas. However, if you're not familiar with the nightclub scene, you may want to try out a club crawl.
A club crawl is essentially a tour that travels from club to club, offering drink specials at each location. The hosts also facilitate drinking games to get people mingling with one another. It's one of the easiest ways to meet people in Vegas, even if you're by yourself.
There are many companies that offer club crawls in Las Vegas. I recently did a crawl through LA Epic and really enjoyed the experience.
Best Hotels for Solo Travelers in Las Vegas
Traveling alone to Las Vegas can be intimidating. It's much more difficult to meet people when you're at a bar or club by yourself. As someone who has completed several solo Vegas trips myself, there are a few things I wish I knew ahead of time. If you're traveling to Vegas alone, check out the article I wrote about the best hotels for solo travelers in Las Vegas.