When you visit Las Vegas in your 30s, 40s, and 50s, you're typically looking for a different type of vacation than you did in your 20s. Or, maybe not! Either way, I'm going to help you find the perfect Vegas hotel.
In this post, I cover which Las Vegas hotels are the best for older adults in three categories: quiet hotels, fun-casual hotels, and party hotels. Let's dive in…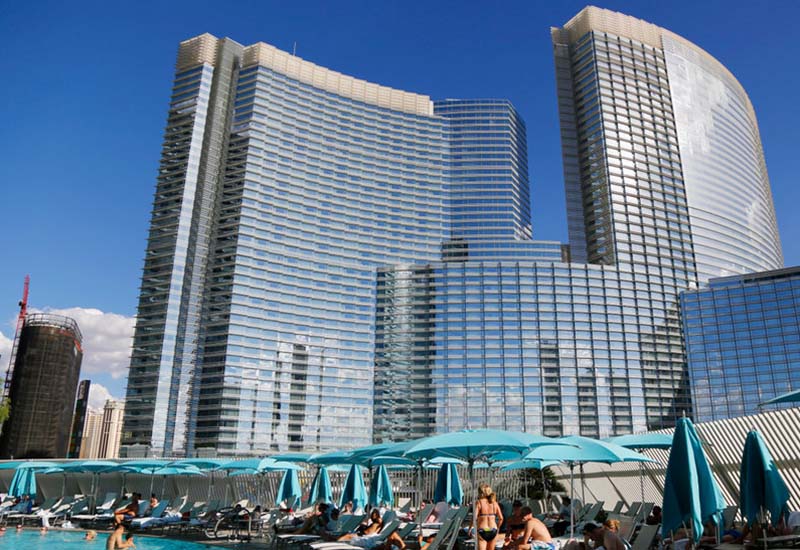 Quiet Hotels for Older Adults in Las Vegas
There are a couple of quieter hotels on the Las Vegas Strip that are designed to appeal to older adults. If you're looking to relax by the pool or enjoy the spa without dealing with loud music and screaming kids, you're going to want to stay at one of these hotels.
Budget – Paris
Paris is a French-style resort with a giant Eiffel Tower replica out front. The hotel has an excellent location in the center of the Las Vegas Strip overlooking the Bellagio Fountains across the street. It also has a ton of outstanding restaurants, along with a pool and day spa.
This hotel is perfect for middle-aged adults looking to relax. It's located in the heart of the Strip but has less foot traffic than some of the neighboring casinos. Paris does have a nightclub, but it's very small and doesn't attract a big crowd. Noise should not be an issue at Paris.
Mid-Tier – Vdara
Vdara is located on the Strip but is hidden behind the Cosmopolitan. Because of its location, Vdara doesn't get as busy or as loud as the neighboring hotels. It's also one of the few Strip hotels that don't have a casino or shows.
While Vdara doesn't have on-site entertainment, it's within a 5-minute of walk of both the Cosmopolitan and Aria, which offer plenty of thrills. The pool at Vdara is very subdued and relaxing, plus they have an award-winning spa.
Luxury – Waldorf Astoria
The Waldorf Astoria is another quiet non-gaming resort located in the heart of the Strip. This posh, 5-star hotel has all of the amenities you can ask for. If you want to do some high-end shopping, it's located directly next to the Shops at Crystals. The Aria is also within walking distance if you feel the urge to hit the casino floor.
Since there is no casino, the resort attracts a slightly older, more sophisticated crowd. The Waldorf Astoria does have a popular bar on the property (called Skybar), but you won't have to worry about any noise complaints since it isn't a party type of bar.
Honorable Mentions
A couple of other hotels that are also very quiet include:
Trump International
Four Seasons
Signature at MGM
Fun-Casual Hotels for Older Adults in Las Vegas
If you're looking for a hotel that offers a good amount of entertainment without turning into a full-blown party scene, you'll want to stay at one of the hotels below. These properties offer a happy medium between tranquil relaxation and crazed debauchery.
Budget – Park MGM
The Park MGM offers the perfect balance between relaxation and fun. They have a full casino, live entertainment, restaurants, several pools and a small nightclub. This resort is one of the most affordable hotels on the Strip, even though it was recently renovated. It's also the only non-smoking casino in Las Vegas.
Park MGM's nightclub (called On The Record) is what sets it apart from the other hotels. On the Record is designed like a large speakeasy bar with a retro vibe, playing a mix of classic songs from every era. It's the perfect venue for anyone who doesn't like loud nightclubs but still wants to party.
Mid-Tier – Treasure Island
Treasure Island is a clean, high-energy property located across the street from the Venetian. You'll find a good mix of excitement and leisure at this resort. On the relaxation side, you have the pool and spa, while on the excitement side, you have the shows and casino.
Treasure Island has an excellent blend of bars and restaurants as well. I really like the two main bars on the property, Gilley's Saloon and Senor Frogs. They are both super laid back and get reasonably lively for hotel bars. If you ever feel the urge to find something more stimulating to do, the Mirage, Venetian, Wynn and Fashion Show Mall are all within a 5-minute walk from the hotel entrance.
Luxury – Venetian
The Venetian is a 5-star resort modeled after the canals of Venice. It's one of the most popular resorts in Las Vegas, as well as one of the most expensive. There's a ton of attractions at the Venetian including shows, restaurants, the Grand Canal Shoppes, a pool, a spa and a large casino.
If you want to let loose, you have your choice of several bars on the property, along with a small nightclub and beachclub (both called Tao). Tao Nightclub is a superb venue and one of the smallest nightclubs in Las Vegas. You won't have to worry about noise carrying over into the hotel.
Honorable Mentions
Several other hotels that fall into this category include:
Bellagio
Mirage
Mandalay Bay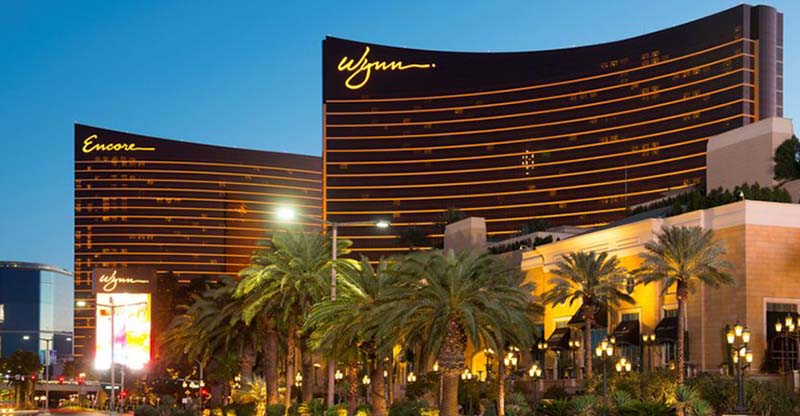 Party Hotels for Older Adults in Las Vegas
If you want to party like you're still in your 20's, you're going to want to stay at one of these next hotels. These are the best party hotels in Las Vegas.
Budget – The D
Those looking to party in Vegas for cheap should check out Fremont Street in Downtown Las Vegas. There are tons of cheap bars on Fremont Street, and the D is located right in the center of the action. The D is within walking distance of every casino on Fremont.
If you plan on gambling while in town, you'll enjoy the lower table limits in Downtown Las Vegas. Lower table limits mean that you can gamble for longer without losing your bankroll. The only downside to staying at the D is that the noise level can make it difficult to sleep. If you're a light sleeper, you may want to stay at Circa up the street. It's a bit more expensive, but you'll sleep better.
Mid-Tier – MGM Grand
The MGM is an outstanding party hotel located on the south end of the Las Vegas Strip. When you walk through the front door, you certainly feel the party vibe on this property. The MGM is an energetic resort with a lot of great restaurants, bars and shows.
The MGM Grand also has one of the best nightclub and pool party combinations in Las Vegas. Hakkasan Nightclub is a massive 5-level venue that plays a mix of EDM and top-40 music. At the same time, MGM's dayclub, Wet Republic, hosts one of the wildest pool parties in Las Vegas.
Luxury – Encore at the Wynn Las Vegas
The Encore is one of the highest-rated resorts in Las Vegas. You'll find everything here including, 5-star restaurants, an excellent spa, casino, golf course, shopping center and shows. But not only is the Encore one of the most luxurious resorts on the Strip, it's also the pinnacle of Vegas nightlife.
You'll find some of the biggest DJs in the world playing at Encore's two venues, XS Nightclub and Encore Beach Club. Anyone who is serious about partying in Las Vegas needs to visit one of these two clubs. The crowd here is a mix of people in their 20s, 30s, and 40s, so no matter your age, you'll fit right in.
Honorable Mentions
There are plenty of party hotels in Las Vegas. Here are a few honorable mentions:
Caesars Palace
Cosmopolitan
LINQ
If you're over the age of 50, you'll want to check out the article I wrote here. There are a number of hotels that give guests over the age of 50 discounts up to 30%.