When it comes to exciting vacation spots, Las Vegas is always on the top of the list. However, as temperatures drop, I often get asked if it's worth visiting Las Vegas in the winter.
It's a valid question to ask. Is there really less to do in Las Vegas in the winter?
December, January and February are among the best months to visit Las Vegas. Flights and hotels are much cheaper (aside from New Years), and the city is less crowded. With winter temperatures in Las Vegas being so mild, most attractions are open throughout the season.
Winters in Las Vegas are very mild and don't have a major impact on activity in the city. In this post, I'll outline a few of the best things to do in Las Vegas in the winter, including some attractions that are exclusive to the holidays. I'll also touch upon how cold it actually gets and hopefully put any concerns you have about visiting to rest.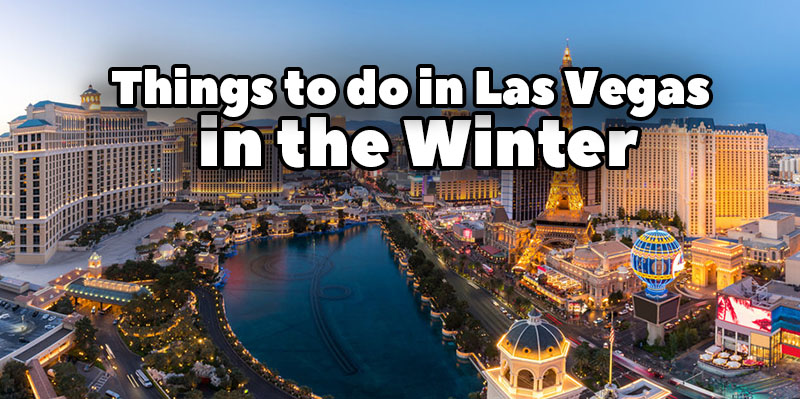 (This article may contain affiliate links and we may earn a commission if you make a purchase.)
How Cold Does Las Vegas Get in the Winter
Winter temperatures in Las Vegas aren't too bad compared to many other cities in the United States. Daytime temperatures typically hover around 50-60 degrees. And since it's sunny 310 days a year, it usually feels pretty comfortable out.
It's the nights that actually get a bit cold, with temperatures dropping into the 30's and 40's. The nights can also get a bit windy.
There's really no need to pack a winter coat, but it doesn't hurt bring some extra layers. I recommend packing a light jacket or sweater if you plan on visiting Las Vegas in the winter.
If you're not really sure what to pack, I wrote a more in-depth post about what to wear during the winter in Las Vegas. You can check out that article here.
Las Vegas isn't know for rain or snow, so there's no need to worry about precipitation. In fact, it only snows in Las Vegas once every 5 or 10 years. And it only rains in once or twice a month.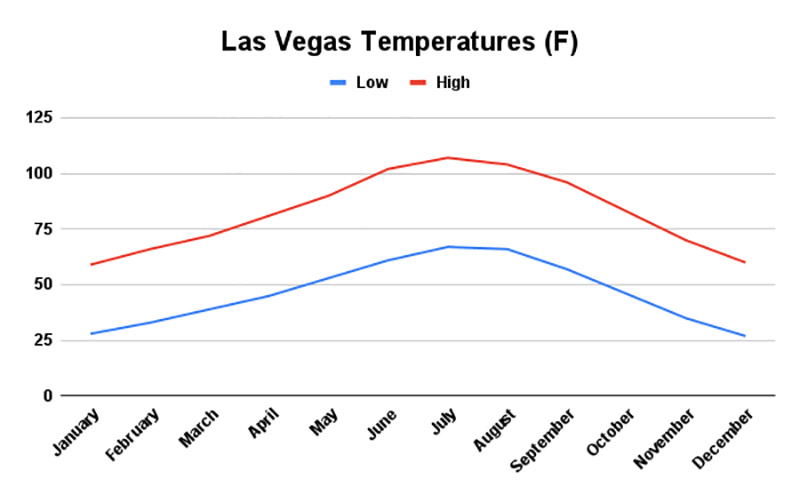 Best Things to do during the Winter in Las Vegas
Most attractions in Las Vegas don't close in the winter, with pool parties being the one exception. But even with pool parties shut down for a few months, many hotel pools are still open. (If you plan on swimming during you vacation, you'll want to check out the article I wrote about the hotels with the best heated pools).
Outside of the normal Vegas debauchery, there are also a few attractions only available in the winter. So, if you plan on visiting Sin City in the winter, you'll definitely want to check out the attractions on this list.
1. Ice Skating Rink at the Cosmopolitan
One of my favorite winter attractions in Las Vegas is the ice skating rink at the Cosmopolitan. Every December the Cosmo converts it's Boulevard pool into a giant 4,200 square foot ice skating rink. They even do snow showers at select times during the season.
It costs between $20-$30 to skate (with skates included). You can also roast marshmallows by the fire and order hot chocolate. If you don't want to get on the ice, the Cosmopolitan does a movie nights on the giant screen above the pool as well.
2. Restaurants and Bars
The best time to eat at the gourmet restaurants in Las Vegas is during the winter. The lines and wait times for the most popular restaurants are much shorter in December, January and February (with the exception of New Years).
If you've been trying to get a reservation a Michelin Star restaurant, this is the time to do it. My personal favorite is Gordon Ramsay's Hell's Kitchen. If you're interested in checking out Hell's Kitchen, I wrote another post about how to make a reservation at the famous restaurant here.
3. Shopping
Las Vegas has some of the best shopping malls in the world. They have everything from luxury designer brands to casual everyday retailers. I like to shop in Las Vegas around the holidays because you can get fantastic deals on your favorite brands.
Outlet stores have particularly great deals on overstock inventory from the holiday season. Even luxury brands like Coach, Armani, Michael Kors, Calvin Klein, Dolce & Gabana and lululemon, among others, have outlet stores in Las Vegas.
If you're trying to pick up last minute Christmas gifts at a discount, check out the article I wrote here about the best outlet stores in Las Vegas.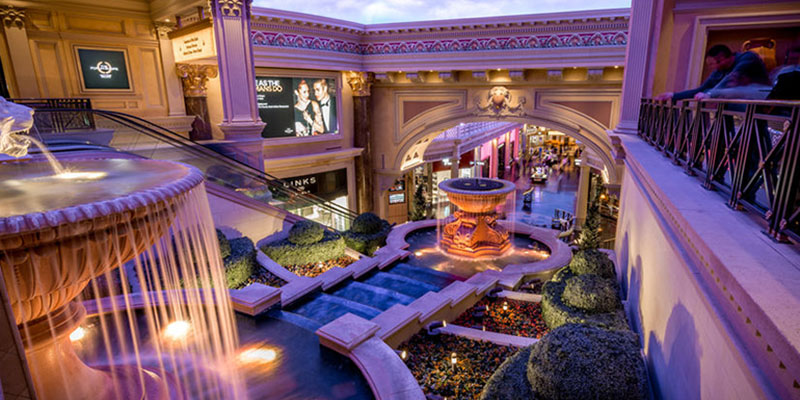 4. Sports Betting
Sports betting in Las Vegas is HUGE! Whether you're an NFL, NBA or NHL fan, you'll love the Las Vegas sports books in the winter. My favorite is the Stadium Swim at the Circa Resort & Casino.
Stadium Swim is a giant 6-pool complex designed specifically for watching sports. It's also one of the few pools open in the winter.
March Madness is a big deal in Las Vegas too. If you visit Las Vegas in early March, you can usually still snag some of the winter deals before prices rise in the spring.
5. Santa Run Las Vegas
Every December thousands of people run through the streets of Las Vegas dressed as Santa Claus. This is a charity event that benefits people with disabilities.
It costs $40 to register for the event. Once you register they give you a Santa suit, a finishers' medal and a goody bag. This event is massive and is a ton of fun whether you run/walk yourself or just spectate.
6. Topgolf
It's never a bad time to work on your golf game. Topgolf is a 4-story driving range located directly behind the MGM Grand. It even has a restaurant, a gaming lounge and a couple of bars.
It costs $33 to reserve a bay during the week and $48 on the weekend. Whether you're good at golf or not, this is a blast. You can check out Topgolf on their website.
7. Spas
Spas are open year-round in Las Vegas. They are an excellent way to recharge and relax. I particularly like getting a massage, but most locations also have a Jacuzzi and steam room.
Almost every major resort has an in-house spa with prices ranging from $30-$100 for the day.
8. Concerts and Shows
Thousands of live concerts are performed throughout the year in Las Vegas. Many of these concerts are hosted indoors, so they don't stop in the winter.
Artists like Justin Bieber, Bruno Mars, Katy Perry, Jonas Brothers, Jason Aldean, Billie Eilish, Carrie Underwood and The Weeknd put on shows all the time. Even hip hop artists, like Drake, 2 Chains, Tyga and the Migos perform at the nightclubs from time to time.
There are also a range of shows that include comedy, magic and Cirque du Soleil. Almost every major resort has a resident show.
9. Live Sporting Events
Sin City is home to several professional sports teams including the Raiders (NFL) and Golden Knights (NHL). Many UFC and boxing matches are also held at the T-Mobile Arena. Depending on the team and the time of year, you may be able to secure some decent seats for cheap.
10. Nightclubs
It's always party season in Las Vegas and winter is no different. With the pool parties shut down, anyone who's looking to party is going to head to the nightclubs.
Bottle service and nightclub admission is generally much cheaper in December, January and February. You'll be able to secure a bottle service table for half the price you would be paying in the summer. I also recommend you check out Lavo Party Brunch on Saturday afternoons.
11. Grand canyon
December, January and February are the perfect time to visit popular tourists destinations like the Grand Canyon, Hoover Dam, Red Rocks Canyon and the Valley of Fire State Park. Temperatures at some of these destinations can reach a blistering 110 degrees in the summer.
Take of advantage of the cooler temperatures and visit while the climate is a bit more comfortable. Tickets to these spots usually only cost $10-$30 if you have a rental car. If you don't have a car, cheap bus tours are always available.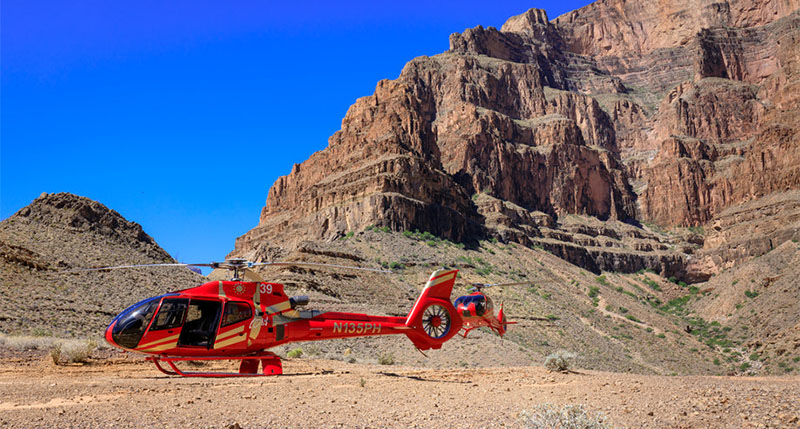 12. Glittering Lights at Las Vegas Motor Speedway
This is another holiday exclusive. Every December, the Las Vegas Motor Speedway hosts an impressive 2.5 mile drive-thru light show. Tickets costs about $20 and show is about 30 minutes long.
It's located about 20 minutes off of the Strip, so if you don't have a car, this can be a difficult attraction to see. However, this is definitely visiting if you're renting a vehicle.
13. Hit the Casino Floor
You'll want to take some time to hit the casino while you're in Las Vegas. But don't limit yourself to the casinos directly on the Strip, you may also want to head over to Downtown Las Vegas.
Table games like roulette, blackjack and craps have a lower house edge at the downtown casinos. This means you're more likely to win some money. The table minimums are much lower too, so if you prefer to make lower bets and play longer, you'll enjoy these casinos more.
If you're never heard of Downtown Las Vegas check out the article I wrote here. I cover everything you need to know about the hotels and casinos of Downtown Las Vegas in that post.
14. Skiing
When most people hear Las Vegas, they don't think of skiing. However, there is an excellent ski resort located about 45 minutes outside the city called Lee Canyon.
If you get tired of all the glitz and glamour of the Strip, head out to Lee Canyon for some skiing/snowboarding and plenty of breathtaking views.
15. Bellagio Conservatory and Botanical Garden
This is one of the most popular winter attractions in Las Vegas for both tourists and locals alike. This 14,000 square foot floral display at the Bellagio features giant sculptures of polar bears and elves. You really can't appreciate the detail until you see it for yourself. Best of all it's free.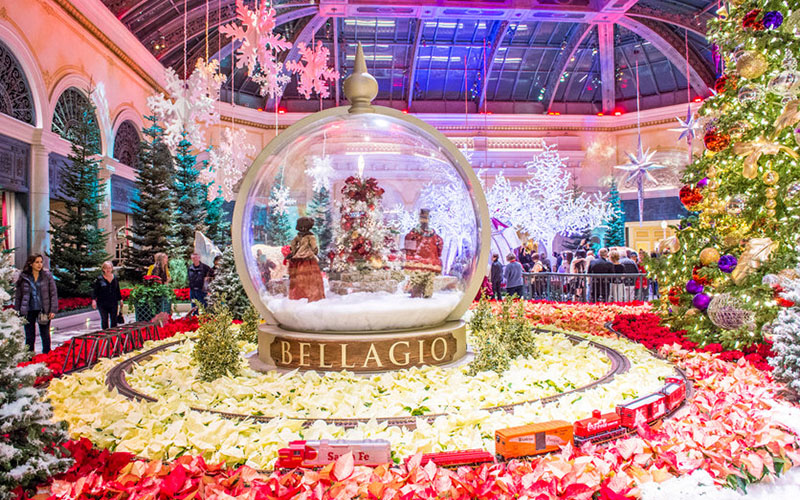 16. Golfing
There is never a bad time to golf in Las Vegas. There are so many good courses here, at every price range. Plus, all of the courses play great year-round. There is plenty of sun and the chance of rain is very low.
Golfing in the winter allows you to take advantage of the best rates of the year. Courses like the Boulder Creek Golf Club offer rates as low as $70 for 18 holes or $35 for 9 holes.
17. Strat Skypod
As the tallest building in the city, the Strat offers the best views around. When you enter the Strat Skypod, you get to enjoy a crazy 360 degree view of Las Vegas.
While you're high above the city, don't forget to try out a few of the thrill rides that dangle off the side of the building. My favorite thrill ride is the Skyjump, which is very similar to bungie jumping.
It only costs $25 to enter the Skypod itself, but the rides will cost more. There's also a decent restaurant and bar at the top of the building too if you get hungry.
18. Real Bodies at Bally's
This is a really unique exhibit that showcases 20 human bodies that have been dissected and preserved. When I first heard about this display I wasn't too interested, but after going I can say it's definitely worthwhile.
You get an opportunity to see a close up view of how your body operates everyday. It's extremely thought provoking and worth the $24 ticket.
There's also a similar exhibit called Bodies The Exhibition at the Luxor. The one at the Luxor is slightly more expensive ($32), but worth it as well.
19. Go Off-Roading
Taking a dune buggy out into the desert for a couple hours is a ton of fun. It's nice to go in the winter when temperatures are comfortable. I like to go to Las Vegas Off Road Racing. You can race your friends around the track 5 times for $375.
20. High Roller Observation Wheel
The High Roller is the giant Ferris wheel located at the LINQ Promenade. It's one of the largest observation wheels in the world.
Similar to the Strat, the High Roller offers a breathtaking view of the city. The difference being, the High Roller is located in the center of the Strip, giving a unique view directly above the casinos.
The ride takes 30 minutes to go all the way around. They also have an open bar package, if you want to enjoy happy hour during your ride. Tickets cost $35 for adults and $18 for kids.