Although Las Vegas may feel crowded at times, there are still plenty of places to take your dog out for a walk. In fact, there are over 30 amazing dog parks scattered throughout the city.
Las Vegas dog parks come in many different shapes and sizes. Some are off-leash parks, some are fenced outdoor parks, and others are indoor dog parks. In this article, I'll let you know which dog parks are the best, and what to expect from each one.
Top 12 Las Vegas Dog Parks – Where to Take Your Dog
Heritage Bark Park
If you're looking for a dog park in Las Vegas, Heritage Bark Park is your best bet. The 5-acre dog park includes several fully-fenced dog runs, walking trails, an agility course, drinking stations, and splash pads (only for dogs). There are also dog training classes that you can sign your pet up for.
This is one of the largest fenced dog parks in Henderson. You'll know you're in the right place when you see the huge dog statue out front. This is my favorite dog park in the city.
Location: 350 S Racetrack Rd, Henderson
Rating: 4.7/5 stars
Desert Breeze Dog Park
Desert Breeze is another one of the best dog parks in Las Vegas. It offers 3 fully-fenced areas for dogs to run freely. There are different areas of the parks for both larger and smaller dogs, so you won't have to worry about Fido getting into trouble.
The dog park also has doggie clean-up bags and a washing station. It's conveniently located in Spring Valley, on the west side of the Las Vegas Strip. If you live near the Strip, this going to be the easiest dog park to get to. Your dog will love it here.
Location: 8275 Spring Mountain Rd
Rating: 4.6/5 stars
Barx Parx
Barx Parx is the only indoor Las Vegas dog park. It's not as large as the outdoor parks, but it's a great place to take your dog in the winter. They offer several services including doggy daycare, grooming, and training. They also have plenty of toys for all of the dogs that come here.
The best part about Barx Parx is that overnight stays don't involve kennels. So, whether you need someone to take care of your pup for a few days or just need a place for him to get some exercise, this is a great option.
Location: 8868 S Eastern Ave Suite #115
Rating: 4.6/5 stars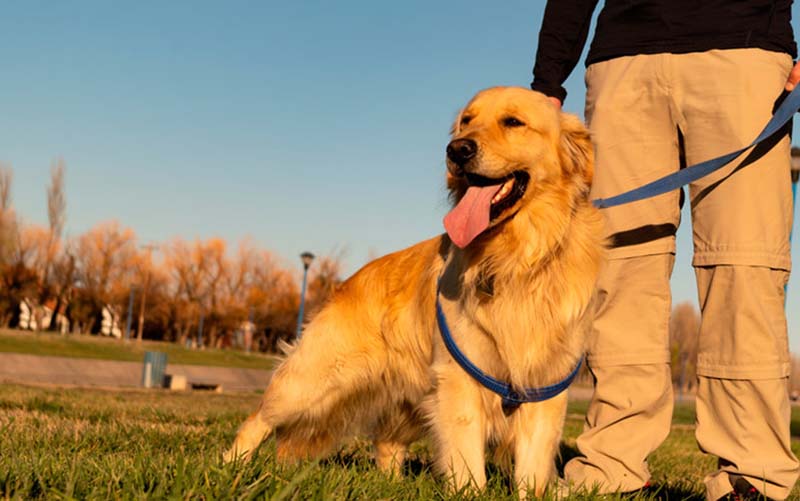 Sunset Dog Park
Sunset Dog Park is a well-maintained off-leash dog park, located near the Las Vegas airport. There are separate areas for small and large dogs, along with water fountains, benches, picnic tables. Dog poop bags are provided by the park.
You can also take your dog on a walk using the many trails and sidewalks in the area. In addition to the dog park, Sunset Park also has basketball, volleyball, and tennis courts, plus a fishing pond. This is one of the popular public parks in all of Las Vegas.
Location: E Warm Springs Rd
Rating: 4.6/5 stars
Barkin Basin Dog Park
Barkin Basin is one of the largest fenced dog parks in the Las Vegas Valley. It features 3 separate fully-fenced areas for your dog to run around (it spans 7.75 acres). The dog park also has plenty of trees that create shaded areas, which is extremely important during hot summer days.
To combat the heat, this dog park also has a few water fountains for both people and dogs. Barkin Basin Dog Park is located at Wayne Bunker Park in the northeastern part of the city. If you live in that part of Vegas, this is the best place to take your dog for a run.
Location: 7351 W Alexander Rd
Rating: 4.7/5 stars
Woofter Family Park
Woofter Family Park is home to another excellent Vegas dog park. This park features plenty of open space, along with 3 additional fenced areas where your dogs can play off-leash. There is a children's playground, a fitness course, and restrooms available at the park as well.
The dog park has plenty of seating and shaded areas if it gets hot during the day. You really can't go wrong bringing your dog here. This is the perfect place to take both your kids and puppies out to burn some energy.
Location: 1600 Rock Springs Dr
Rating: 4.4/5 stars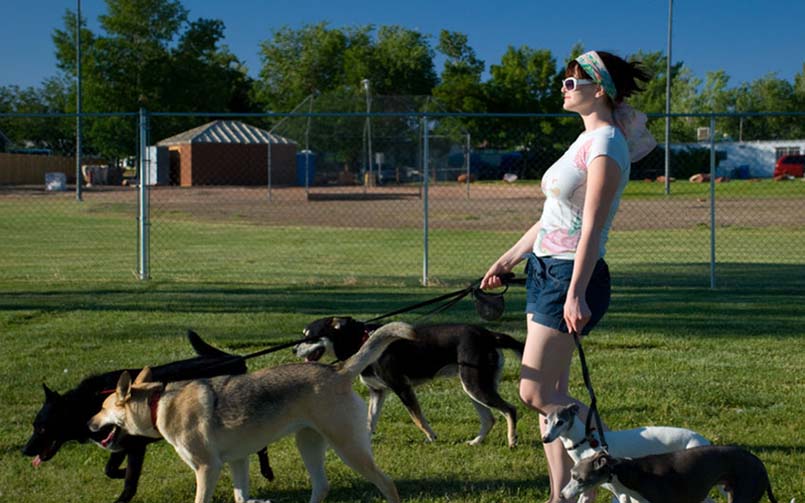 Clark County Dog Fancier's Park
Clark County Dog Fancier's Park is located on the east side of Las Vegas, Nevada. The park has 5 fully-enclosed dog runs. Four of the sections are actually reservable if you plan on holding an event. The fifth area is open to the public 7 days a week.
The fenced dog areas have plenty of space, however, there isn't much shade at the park. There are a few trees on the edge of the dog fence, but some of the enclosures lack serious cover from the sun.
Location: 5800 E Flamingo Rd
Rating: 4.5/5 stars
Mountains Edge Dog Park
Mountains Edge Dog Park is found in Nathaniel Jones Park on the south end of Las Vegas. This is a newer dog park with 3 fully-fenced areas for dogs: one area is for small dogs, the second is for larger dogs, and the third can accommodate all dogs.
The dog park has plenty of benches and a couple of shaded areas. You can also walk your dog around the trails surrounding the enclosed dog park. If you have kids, the playground and basketball courts next to the dog park will be more than enough to keep them entertained.
Location: 8800 Sparkling Chandon Dr
Rating: 4.7/5 stars
Craig Ranch Regional Dog Park
Craig Ranch Regional Park is located in North Las Vegas. This dog park has 3 separate fenced dog runs for pets of different sizes. Inside each area, you'll find plenty of shade and grassy areas to sit down and relax (although the small dog park could use a few more trees).
If you trust your dog, there is even more wide-open space outside of the fenced areas. Just make sure that your dog doesn't run off. This is a popular dog park, so you'll always find plenty of friendly dog owners here.
Location: 628 W Craig Rd
Rating: 4.6/5 stars
Cactus Wren Dog Park
Cactus Wren Park in Henderson has a good-sized public dog park. It's divided into separate sections for different-sized dogs. This grassy park has lots of shaded areas and benches to sit down on. You'll also see plenty of dog cleanup stations and trash cans around the dog park.
There is a short trail close to the dog park, so you have the option of taking your dogs for a walk outside as well. The park is also fitted with a playground and a skate park for kids. If you live in the southern part of the city, this is an excellent park to bring the entire family on sunny summer days.
Location: 2900 Ivanpah Dr, Henderson
Rating: 4.5/5 stars
Esselmont Dog Park
Esselmont Dog Park is located on the southern tip of Las Vegas, near the Mojave Desert. This is a well-maintained dog park with doggy bags, water fountains, and a dog run. However, puppies less than four months old must be left at home. The same goes for aggressive breeds.
The fenced dog run is pretty small, but you can take your canine for a walk outside of the fenced areas. Just make sure that you keep your dog on a leash at all times. Since the dog park is located on the edge of the city, there is no shortage of natural hiking trails to explore. Plus, the park has basketball courts, a barbeque area, picnic tables, a playground, and a splash pad.
Location: 2725 Anthem Highlands Dr, Henderson
Rating: 4.6/5 stars
Hydrant Club
The Hydrant Club is a mix between a doggy daycare and a social club for dogs. The club offers dogs an off-leash play area, along with an educational facility designed to address each dog's specific needs. The staff provides 24/7 attention to all of the dogs in the program, so you know that your pet is well taken care of.
If your dog needs grooming or bathing, it makes sense to have that done here. This non-kennel facility can handle overnight boarding as well. They are located in downtown Las Vegas.
Location: 109 N 9th St
Rating: 4.2/5 stars
Map of Dog Parks Las Vegas
Depending on where you're staying in Las Vegas, some of these parks may be more convenient for you to visit than others. Check out the map of dog parks Las Vegas below to see which parks are the closest to you.
Best Off-Leash Dog Parks – Let Your Dog Run Free
If you want your dog to run around off leash, you'll have no shortage of options. There are plenty of dog parks with fenced-in areas for your pooch. These are the top dog parks that don't require leashes:
Heritage Bark Park
Clark County Dog Fancier Park
Desert Breeze Dog Park
Barkin Basin Dog Park
Woofter Family Park Dog Park
Craig Ranch Regional Dog Park
The best overall off-leash park to walk your dog in Las Vegas, NV is Heritage Bark Park. The other dog parks are great too if you live closer to them. The important thing is that your dog has a place to run around free.
Indoor Dog Parks – Bring Your Dog in the Winter
There are a couple of indoor dog kennels in Vegas, but very few indoor dog parks. Barx Parx is the only fully indoor dog park where you can hang out with your dog. To visit this dog park, you must pay for a day pass ($18.95 per dog) or get a monthly membership ($29.95 per dog).
The Hydrant Club is also a half indoor dog park. Their indoor space isn't as large as Barx Parx, but it's still bigger than the space that you have at home for your dog to run around. To enroll your dog in the Hydrant Club, you will have to pay a $150 membership fee, which gives you access to their dog training programs.
Dogs Parks in Henderson, NV
There are a lot of places to take your dog out for some exercise in Henderson, NV. These are the top 3 spots to walk your dog in the area:
Heritage Bark Park
Cactus Wren Dog Park
Esselmont Dog Park