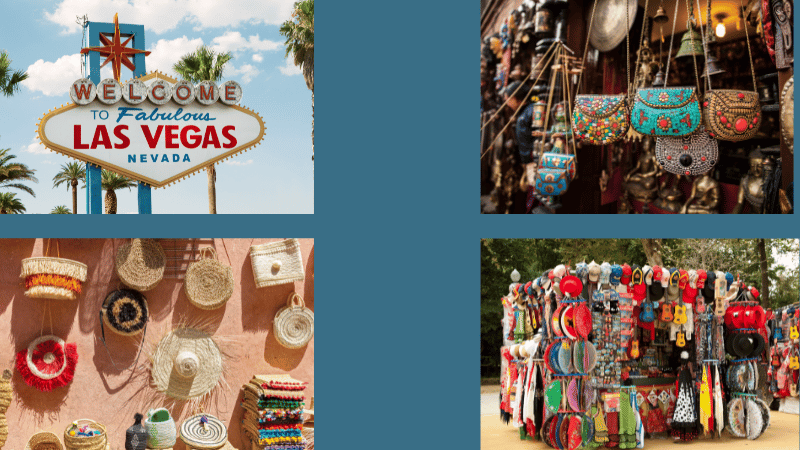 Vegas is a city full of fun, excitement, and surprises. For tourists and locals alike, souvenir shops in Vegas offer various gifts to reflect the city's energy. From classic t-shirts to more outrageous items like shot glasses featuring Elvis, these stores provide something for everyone.
Whether you want to choose a gift for yourself or someone else, these stores provide diverse options that will remind you of your time in this vibrant destination.
Need a great souvenir to remind you of your trip to Vegas? Stop right there!
Here are the 15 best souvenir shops in Las Vegas worth visiting.
1. Welcome to Las Vegas Gift Shop
This little store may find all sorts of exciting and unusual souvenirs from across the globe.
This store sells merchandise, from novelty items like T-shirts and mugs to more refined presents like jewelry and original artwork. The prices are low, as well.
To honor one of the world's most famous and photographed sites, the 4,375 sqft Welcome to Las Vegas Souvenir Shop features everything from replicas of the sign to Vegas souvenirs.
The store's modern design and fresh graphics are a homage to the city of Vegas's dynamic character.
You may relive your Vegas vacation throughout the mall thanks to the many historical images, such as the sequined "Showgirl."
The upper walls are lined with photographs of famous Vegas symbols from The Neon Museum, transporting customers back to the city's heyday in the 20th century.
Tourists may pick up various souvenirs, from branded T-shirts and sweatshirts to caps, shot glasses, socks, munchies, and more, all in one convenient location.
The Golden Knights and the Vegas Raiders both have official goods stores in the city, and you can find a broad selection of them at Welcome to Las Vegas.
Address: 3799 S Las Vegas Blvd, Las Vegas, NV 89109, United States
2. Local Oasis
Everyone is familiar with the Strip's many casinos and shows, but there's one secret treasure that visitors often miss.
The Vegas arts district is home to the business Local Oasis.
Abbie Renzema, a local artist, started the company in 2020.
Gifts, stationery that we adore, and Abbie's artwork and those of other local creators may be found in this shop.
The shop's convenient location off the Strip makes it accessible by foot and automobile.
Upon entering, you will greet people with racks stocked with one-of-a-kind garments, caps, jewelry, and other presents.
Local Oasis also offers various Las Vegas-themed keychains, magnets, and postcards.
Employees at the Oasis are comparatively more helpful than usual shops.
The entire staff is well-versed in the products they provide and eager to assist customers in making the right purchase.
This store is a must-visit for those who appreciate unique, handcrafted products manufactured in the area.
A visit to Oasis is like shopping for a one-of-a-kind keepsake, with everything from paintings by local artists to clothing by local designers to handcrafted candles and soaps.
Address: 220 E Charleston Blvd, Las Vegas, NV 89104, United States
3. Las Vegas Souvenirs & Gifts
This shop provides a little bit for every kind of tourist.
There is a wide variety of unique gifts and mementos that express the character of the city here.
T-shirts, caps, magnets, shot glasses, keychains, postcards, and more can all be found in the shop.
The Stratosphere Tower, the Bellagio Fountains, and the famous "Welcome to Fabulous Las Vegas" sign are just a few of the well-known Vegas attractions featured on souvenirs sold to tourists.
In addition to general Vegas souvenirs, the store also has a selection of items with a casino and hotel theme.
The helpful employees at Las Vegas Souvenirs & Gifts are a big plus.
Tourists may count on their enthusiastic assistance in selecting the ideal memento or present, with suggestions tailored to each customer's interests.
Address: 4130 Koval Ln, Las Vegas, NV 89109, United States
4. Tokyo Discount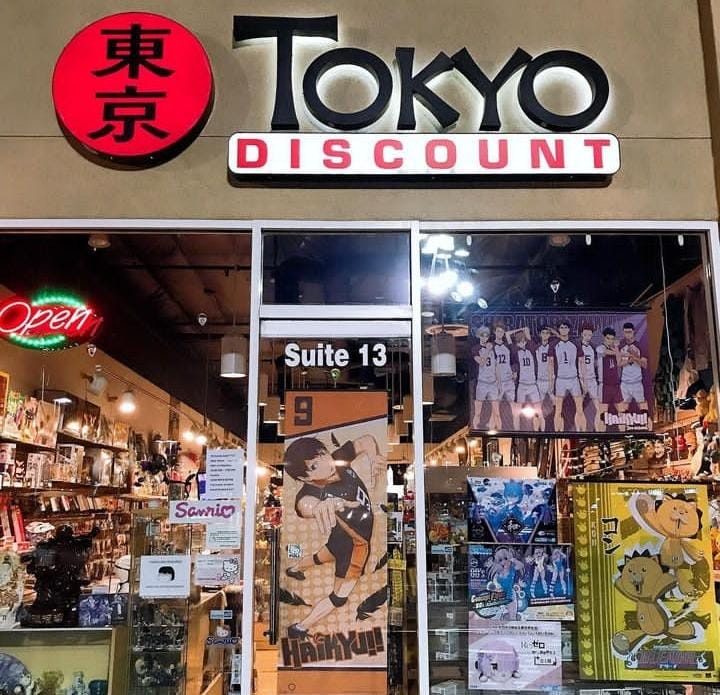 Searching for unique items with a Japanese flavor to take home with you? It is a beautiful spot to pick up some fun, pocket-friendly souvenirs.
Tokyo Discount is the spot to go to if you are seeking amusing gifts that are influenced by Japanese culture.
Here, you may discover various cute goods, such as plushies, stationery sets, anime figurines, and more.
Also, the costs here are relatively reasonable, making it an ideal location for people with a limited budget.
In 2005, the proprietor Choi had the idea to provide unique Japanese products to Vegas when he built the first Tokyo Discount store.
The family that runs Tokyo Discount has always had a passion for attending to the needs of the people.
Address: 6475 N Decatur Blvd #120, Las Vegas, NV 89131, United States
5. Sky Shop
This shop is ideal for aviation enthusiasts or those who are interested in gaining an inside peek at the culture of flying because it specializes in aviation-themed products such as model airplanes and flight jackets.
The Sky Store is where to find high-end souvenirs and presents, so go here if you're looking for such things.
You'll discover luxury goods such as handcrafted jewelry, designer timepieces, and even caviar at this shop.
They provide something to suit everyone's preferences, so make sure you take advantage of this once-in-a-lifetime chance to spoil yourself or someone you care about with one of these unique things.
Address: 3545 S Las Vegas Blvd, Las Vegas, NV 89109, United States
6. Citta Delle Luci
Citta Delle Luci is the spot to go to find something unique if that's what you're looking for.
The store is stocked with high-quality Italian leather products, handcrafted jewelry designs, designer sunglasses, watches, art pieces, and much more besides.
Citta Delle Luci imports wonderful decorations and presents from all across Europe, many of which are influenced by Italian design.
This shop has everything, from traditional Italian ceramics to delicate glassware from Venice, so go here if you want something extraordinary.
Address: 3377 Las Vegas Blvd S, Las Vegas, NV 89109, United States
7. Vegas the Store
Vegas The Store is the place to go for tourists looking for really one-of-a-kind experiences while purchasing mementos of their trip to Vegas.
This shop sells a variety of unique products, including vintage clothes and memorabilia, pet toys and accessories, traditional presents, and unusual items such as toys and accessories for pets.
Also, local craftsmen have contributed antique apparel.
You will be able to find whatever it is that you are searching for at this shop, whether it be a shot glass proclaiming, "Vegas Baby!" or a t-shirt emblazoned with a Las Vegas emblem.
The helpful employees will always provide outstanding customer care and guide you to the items that best meet your requirements.
If you're looking for presents with a Vegas theme, there's no need to go any further than Vegas The Shop!
Here, they offer a wide selection of memories, such as neon signs, playing card decks, and vintage casino chips; all of these items are imprinted with iconic designs that Sin City itself inspired.
It is the place to go if you are looking for something fantastic that embodies the essence of Vegas.
Address: 3663 S Las Vegas Blvd, Las Vegas, NV 89109, United States
8. Magnet Max
When it comes to acquiring magnets from different parts of the world, there is no better place to go than Magnet Max.
You will likely find beautiful things at Magnet Max, ranging from famous sites like the Eiffel Tower and Big Ben to novelty designs like humorous sayings and cartoon figures.
It is a fantastic place to shop if you are looking for something unique that won't break your budget.
Magnets with humorous catchphrases, witty sayings, and recognizable photos from Las Vegas are among the many options available at this location.
It is highly recommended that you go there if you are seeking entertaining yet inexpensive presents!
Address: 3663 S Las Vegas Blvd, Las Vegas, NV 89109, United States
9. Alligator Soup
Alligator Soup is a souvenir business dedicated to providing visitors with one-of-a-kind keepsakes.
The shop sells various clothing items, from t-shirts and sweatshirts to mugs and shot glasses.
The shop also does custom designs, so you can obtain something truly unique to remember your time in Vegas.
Anyone searching for something out of the ordinary will get what they need at Alligator Soup.
The large number of products they stock will blow your mind.
Alligator Soup has surprisingly low pricing, so finding something that won't break the bank is simple.
Don't forget to inquire about bulk buy discounts before making your final order!
Address: 9350 W Sahara Ave Suite 130, Las Vegas, NV 89117, United States
10. The Drop Rave Store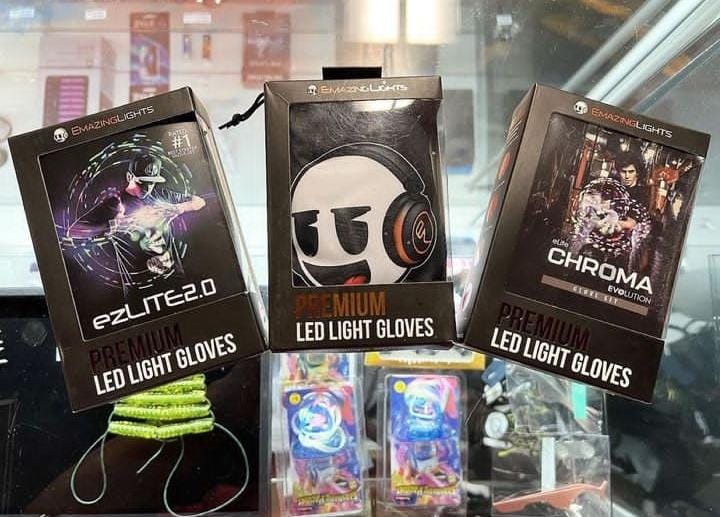 Rave store is a shop that sells all sorts of rave-themed apparel and gear.
They provide smoking accessories such as pipes, bongs, grinders, rolling sheets, and more.
The goods sold at the Drop LV Rave Store are all designed with rave culture in mind.
Many music-related products will be found here, including CDs and vinyl records by today's popular EDM performers.
The Drop LV Rave Shop is the place to go whether you need a unique item or just want to stock up on some presents for the holidays.
Address: 2770 E Flamingo Rd ste b, Las Vegas, NV 89121, United States
11. Airbrush Las Vegas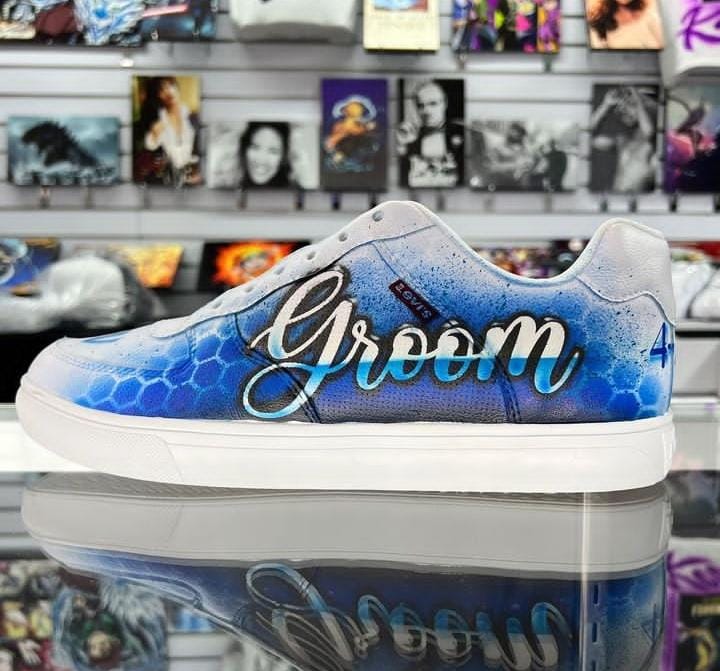 If you want unique souvenirs of your time in Sin City, go no farther than Airbrush Las Vegas.
Airbrush Las Vegas can create any design you imagine, from a logo for your favorite sports team to a picture of the Eiffel Tower replica of Paris in Vegas.
You may bring your design or have one made by the store's professional artist.
Regarding tailoring in the city, this store is among the most well-known institutions.
Tourists searching for an outstanding souvenir love this store, which is centrally located in the town.
Since opening its doors in 1961 on Fremont Street, Airbrush Las Vegas has been a leading store of Sin City's history.
Since then, its unique designs and kind hospitality have made it a Vegas tourism sector dominant.
Airbrush Las Vegas sells various custom-designed apparel and accessories, including but not limited to tees, caps, backpacks, keychains, patches, and sweatshirts, all with bold hues and original artwork that captures the excitement and dynamism of the city.
The wonderful thing about Airbrush Las Vegas is that it has something for everyone.
The unique collection of memorial is sure to have something that speaks to you, whether you're in the mood for lightheartedness or in-depth reflections.
Address: 2880 S Las Vegas Blvd, Las Vegas, NV 89109, United States
12. The Honeypot
The Honeypot is another excellent choice if you're looking for a wonderful place to pick up some Vegas mementos.
Situated conveniently close to the Strip on Sahara Avenue, this shop is stocked with a wide variety of high-quality ornaments, including keychains, magnets, figurines, and plush animals.
They have a huge variety of items so there can be your Wishlist items available.
You won't find intriguing and unusual mementos in any other shop like this one.
You can find anything from keychains and mugs with a Vegas theme to postcards and shirts with pictures of Vegas sites here.
This store has excellent stuff and unmatched service.
Whether it's helping you find a specific item or recommending a local eatery, the staff is always kind and accommodating.
They have a wide variety of products accessible on their social media site and also in the outlets.
Thus, you may still purchase some great memorable souvenirs even if you don't have time to stop while
you're in town.
Address: 1409 S Main St, Las Vegas, NV 89104, United States
13. Meow Wolf Las Vegas
If you're looking for a unique souvenir shop in Vegas, you should check out Meow Wolf.
Meow Wolf Las Vegas sells a variety of goods associated with the company's massively successful Area 15 immersive art event.
Original artwork is featured on various products, including postcards, T-shirts, art prints, puzzles, and limited edition collectibles.
The shop's "Mystery Box," a collection of various memorabilia from the series, is the best-seller.
Mystery boxes can include glow-in-the-dark stickers, temporary tattoos, pins, and more.
Those who have seen the show or are expecting to see it soon can also purchase various books and audio recordings based on the display.
Meow Wolf Las Vegas Store has something for every kind of tourist, from the most casual to the most dedicated art collector.
Address: 3215 S Rancho Dr #100, Las Vegas, NV 89102, United States
14. The Mob Museum Gift Shop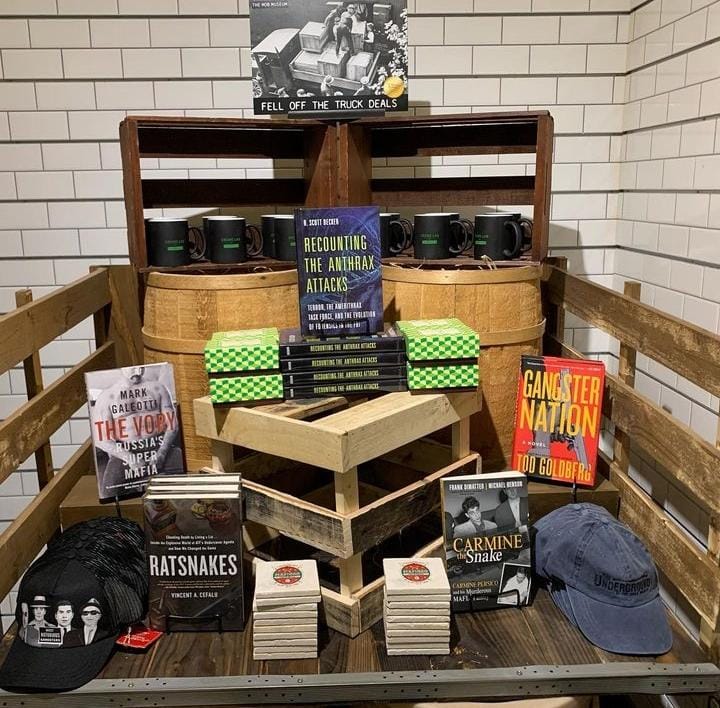 The Mob Museum's downtown Las Vegas gift shop is a must-visit.
The Mob Museum, a world-renowned museum about organized crime and law enforcement in the US, has an amazing gift shop with unusual and intriguing items.
The Mob Museum Gift Shop's branded products, including T-shirts, hats, and other clothing items with
the museum's emblem and organized crime icons, are popular.
Visitors can buy books, DVDs, and other media about organized crime and law enforcement.
The Mob Museum Gift Store sells Vegas-themed souvenirs.
It also offers replica firearms and other objects used by legendary mobsters like Al Capone and John Gotti, as well as collectible coins and other mementos from important organized crime events.
Shot glasses, playing cards, and other things with Vegas icons, like the Welcome to Las Vegas sign and casino neon lights, can also be found.
Anybody interested in US organized crime and law enforcement should visit The Mob Museum Gift
Store.
This downtown Las Vegas gift shop has an excellent selection of souvenirs, including exclusive
products.
Address: 425 E Fremont St, Las Vegas, NV 89101, United States
15. The Pop Shack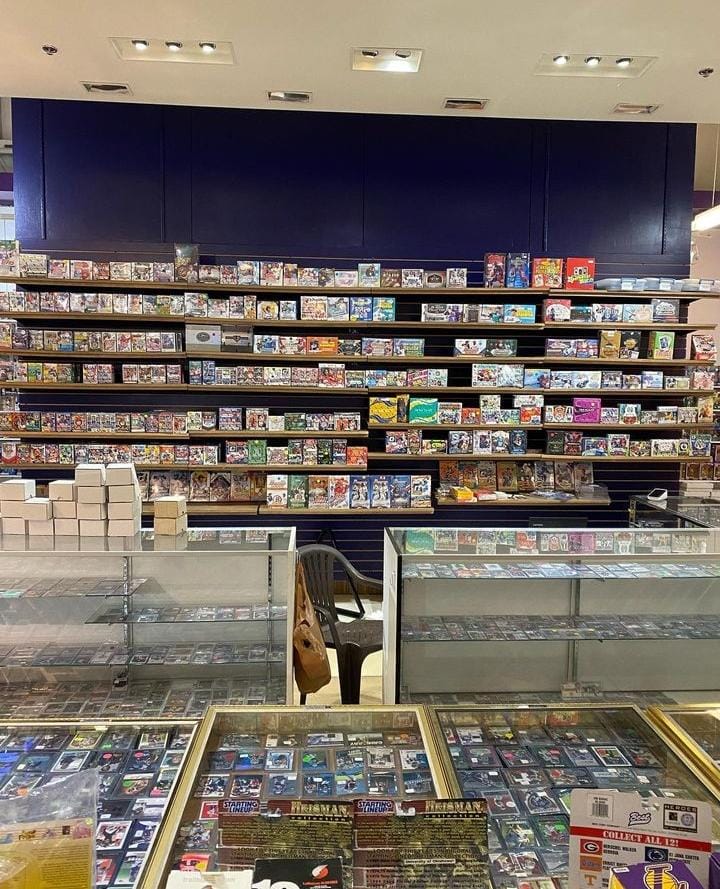 Pop Shack is home to an extensive collection of amusing and special presents that are appropriate for
every event.
The trendy apparel and accessories, as well as unique toys, can be found at Pop Shack.
This store has to offer a lot.
You'll discover clothing items from well-known companies like Funko, Disney, Marvel, and many more of them here.
They also provide an extensive range of items with a Las Vegas theme, all of which would make
wonderful souvenirs to take with you on your travels.
Pop Shack offers the special and quality items that you require.
Pop Shack sells a wide variety of snacks and beverages, many of which are suitable for giving as presents to one's loved ones back in one's hometown.
The prices of all of their items are fair, and throughout the year, they run a number of different sales and special deals that may save you money.
Address: 3680 S Maryland Pkwy Ste 166, Las Vegas, NV 89169, United States
Hopefully, you enjoyed the 15 Best Souvenir Shops tour in Las Vegas as much as we did writing about it.
Stay tuned to read more exciting articles, and keep shopping.